By
Phil
- 31 July 2014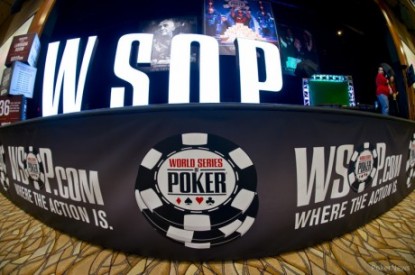 The World Series of Poker has launched a very unique infographic to garner attention towards its main events.
The infographic was launched about a month ago, to coincide with the beginning of the main tournament. Since it's an interactive infographic, it was built as a parallax directly on WSOP's website. Unlike static infographics, which can be shared easily by copying and embedding a code, this type of infographic didn't allow that. Therefore, its distribution was mostly done through social media, banners and PR.
Talking about the purpose that the infographic was meant to serve, Ben Oren, Director of Web Marketing, Whiteweb, which was involved in creating this piece of marketing genius, said, "There were several factors at play. Ultimately, we wanted to raise awareness for the main event and for the game of poker itself, but we also set out to position WSOP as a leading and innovative company in terms of technology and marketing. Given the timing (during the tournament), we knew we wanted to create sharable content that was both poker related but not exclusive to poker players."
"The decision we came to was drawing a clear line connecting the often-hyperbolic lives of poker players, perceived as living fast-paced and lavish lives, with the 'mundane' and sometimes limiting reality we perceive with our 'ordinary' lives. The common motif was, of course, money, $10m being the payout of the event, and putting that huge sum in context to monetary representations we are more familiar with such as salaries, homes and cars."
The everyday context that was used to make the infographic and the world of poker more relatable to the life of a common man paid off instantly. The infographic went viral and achieved exposure on leading poker and sports sites, along with news sites such as Forbes, about.com and more. The impact was also felt in terms of traffic, with dozens of thousands of people clicking to the infographic and interacting with it all the way through. In terms of statistics, the infographic had garnered up more than 2000 FB shares alone by the end of first week.
Mr. Oren added:"To our amazement, it went viral very quickly. Even before we started any sort of marketing on it, it had racked up thousands of shares and comments. This is especially remarkable since we're still months away from the main event." As the main event closes on July 14, 2014, the infographic is rich by 5K social shares.
Taking lessons from the entire experience of creating and succeeding through this interactive infographic, Mr. Oren highlighted four main learning points to share.
"Working closely with key position holders at WSOP helped us develop a well co-ordinated idea that was not poker centric in approach and was in compliance with regulation. Since WSOP is a super brand and also in the regulated gambling industry, many things had to be taken into consideration and they did that with the help of Caesar's director Tall Yaull," he explained. "Understanding the true value of viral content and planning ahead always helps to come up with great marketing solutions. Coordinating between three different countries (ourselves, WSOP and Neomam) proved a lot smoother than we had expected. The process took longer than expected from brainstorm until publication. To others attempting such an ambitious infographic I would say if you don't have enough time (at least 60 days), reconsider. To their delight, the infographic went viral extremely quickly, which helped them feel secure both in the product they had created and in investing further into its marketing."