By
Lewis
- 25 June 2021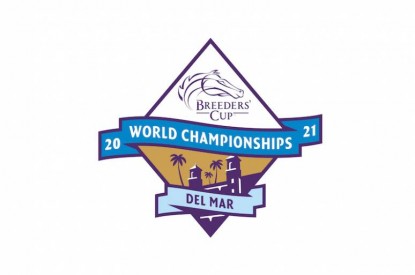 XB Net has agreed to exclusive new deal terms and a three-year contract extension for the Breeders' Cup World Championships, bolstering the pair's ongoing partnership for content rights, data, odds and signals around the festival of global thoroughbred racing.
The agreement comprises worldwide broadcast and video-streaming distribution rights from the Breeders' Cup whose 2021 renewal, consisting of 14 Championship races and over $31m in prize money and awards. The event is scheduled to be held on 5-6 November at Del Mar racetrack, near San Diego, California.
The 2021 Breeders' Cup World Championships will also raise the bar on equine wellbeing and safety standards, featuring the latest medication practices, testing protocols, equine security programmes, veterinary exams, injury management protocols and race-surface testing.
XB Net's end-to-end solution affords access to many of the world's most prestigious horse races including Triple Crown events at the Preakness and Belmont Stakes, and the Pegasus World Cup.
The partnership leverages natural synergies in content-provision between the Breeders' Cup and 1/ST's marquee stages – notably this year's Breeders' Cup World Championships venue at Del Mar racetrack, whose content and betting services XB Net represents.
Further, through its ground-breaking alliance with Total Performance Data (TPD) – the source of live GPS-tracking data for horse racing – XB Net is also deepening in-running fan engagement at Del Mar this year via the saddle-cloths of participating equine athletes.
John Keitt, Executive Vice President and COO at the Breeders' Cup, said: "The Breeders' Cup is proud to extend and expand our close collaboration with XB Net to further broaden the international reach of our world-class festival of thoroughbred racing.
"Sports fans and bettors around the globe can look forward to even more coverage of Championship racing from some of the most storied venues in the United States over the coming years."
Simon Fraser, Senior Vice President of International at XB Net, added: "It's a privilege to continue working in tandem with the Breeders' Cup team and some of our finest racetracks to optimise and increase the returns to North American racing during a challenging economic period.
"Securing this long-term partnership underscores XB Net's commitment to the sport and our broader status as the leading international provider of North American racing. This deal is another sound endorsement of our business model and the collective power of our multivariate services.
"Our underlying resolve is to support the Breeders' Cup's efforts to distribute its horse racing content and wagering on a global scale. We're confident these combined, complementary endeavours can further benefit horse racing's consumer economy, both at home and abroad.
"Throughout the pandemic, North American racing distinguished itself as one of very few elite sports that was able to maintain both a solid timetable and a high bar for quality and data integrity with fast-settling content that can fill the gaps for elite sport, wherever you set your scene on the map.
"We witnessed record engagement levels around last year's Breeders' Cup at Keeneland and expect to see that trend extend at this year's Del Mar renewal. It's wonderful to see the sport's global popularity surge during a crucial period."