By
William
- 22 March 2022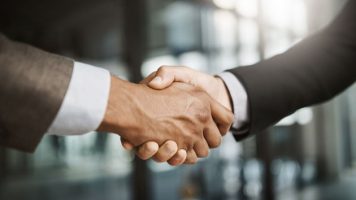 Xpoint has been appointed as the Official Geolocation Partner by Sparket.
Xpoint's geolocation technology and partnership team will play a dual role in the relationship with Sparket, ensuring the partner meets its regulatory requirements, and helping unlock customer engagement and enhanced revenue opportunities.
"We're delighted to add Sparket to our partner group, and excited to start work supporting their team as they bring their game-changing platform to market," commented Marvin Sanderson, CEO and Co-Founder of Xpoint.
"Sparket share our vision for wanting to bring innovation, transparency and cutting-edge technology to the sports wagering industry, so I see this partnership as a very natural fit. Sparket has a bright future ahead, and we're honored to be a trusted partner of such an exciting brand."
This will enable Sparket customers to engage with its patent pending Social Betwork software in a regulated, secure digital environment while adhering strictly to all state and federal regulations, and turning the geolocation digital utility into an asset that generates incremental business value for Sparket.
"Xpoint are the instinctive choice for Sparket as we continue to grow, offering a world-class technology platform, and a fresh approach to helping us meet our regulatory needs," added Evan Fisher, COO of Sparket.
"There were several points about Xpoint that stood out for us while we were looking at the options available, in particular the trust we have that they will ensure our state-by-state regulatory obligations are met, and how they approach business with us.
"Xpoint see us as true partners, working together to unlock value from our investment in their cutting-edge geolocation technology. We're happy they're on board and look forward to a successful partnership to come."