By
Phil
- 6 July 2020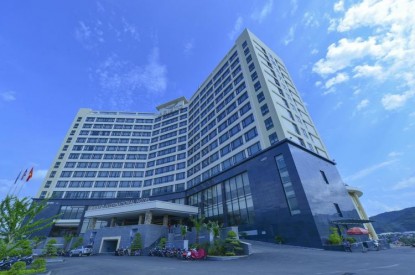 Cambodian and Vietnamese casino operator Donaco International is looking to generate funds of AU$14.4m (US$9.99m) in capital to strengthen its books saying it was in 'urgent need of capital' due to the effects of the coronavirus pandemic.
Donaco operates Star Vegas Resort and Club in Poipet Cambodia, and Aristo International Hotel in Lao Cai, Vietnam.
It has presented a Prospectus and invited Eligible Shareholders to participate in a pro-rata, non-renounceable entitlement offer of 1 New Share in the company for every 2 Shares held by them on at a price of $0.035 per New Share.
It could also see its former Thai owners, who it had been locked in a bitter court battle with, take a larger ownership in the country. Lee Bug Huy and Lee Bug Tong currently own 17.99 per cent of Donaco, but could increase this to 45.33 per cent on completion of the offer.
Donaco Chairman Norman Mel Ashton said: "Our casinos in Vietnam and Cambodia have been severely impacted by the COVID-19 pandemic and the consequent closing of international borders. Whilst the Vietnamese operations have resumed on a partial basis, the Cambodian operations remain closed until further easing of government restrictions. Donaco has been working with its suppliers, vendors and its primary financier Mega International Commercial Bank Co, Ltd (Mega Bank) to mitigate the effects of the significant disruptions which have been caused to Donaco's operations and business as a result of COVID-19. Mega Bank has agreed to defer certain repayments under the Mega Bank Facility which were due in June 2020 to the earlier of any funds being raised by the Company through capital raising activities and 31 December 2020. Notwithstanding these mitigation strategies, given the significant impact on the financial position of Donaco, the Board has determined that further capital is required."