By
Phil
- 13 June 2018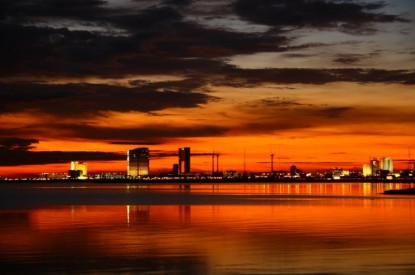 Governor Phil Murphy has now signed Assembly Bill 4111, allowing sports betting at New Jersey casinos and racetracks for certain professional and collegiate sports or athletic events.
All eyes had been on Governor Murphy following the state Assembly and Senate unanimously approving a bill to allow sports betting.
"Today, we're finally making the dream of legalized sports betting a reality for New Jersey," said Governor Murphy. "I'm thrilled to sign Assembly Bill 4111 because it means that our casinos in Atlantic City and our racetracks throughout our state can attract new business and new fans, boosting their own long-term financial prospects. This is the right move for New Jersey and it will strengthen our economy."
Under the legislation, a licensed casino may accept wagers at a sports wagering lounge at its respective premises, and can petition to operate a sports pool at a temporary facility during the construction of a sports wagering lounge. In addition, licensed casinos can seek to operate an online sports pool beginning 30 days after the effective date of the bill.
MGM Resorts VP of Race and Sports Jay Rood, who is in charge of opening the Borgata's sportsbook said: "We'reoving ahead with all possible speed to begin accepting legal sports bets as soon as required regulatory approvals are in place."
Despite concerns over ownership or part ownership of sports teams, the bill allows all of Atlantic City's casinos to offer sports betting, with clauses to allow the Borgata, Caesars, Harrah's, Bally's and the Golden Nugget to offer sports bets.
The Golden Nugget, for example, will be allowed to offer sports betting despite its owner Tilman Fertitta, also owning the NBA's Houston Rockets, although it won't be able to offer bets on basketball.
Mr. Fertitta wants state regulators to allow the Golden Nugget take bets on basketball teams other than the Rockets.
The bill would allow Atlantic City casinos and racetracks, including Monmouth, the Meadowlands and Freehold Raceway, to offer sports betting with the former Atlantic City Race Course being allowed to offer betting if it reopened.
It is expected that the first bet in New Jersey will be placed at 10.30am on Thursday at New Jersey racetrack Monmouth Park, during the second half of the opening World Cup game between Russia and Saudi Arabia.
Dennis Drazin, Chairman of Darby Development, owners of Monmouth Park, said: "I look forward to the governor joining us at Monmouth Park Racetrack on Thursday morning to usher in a new era for New Jersey by placing the first bet."
Chief Executive of William Hill, Philip Bowcock, added: "We welcome the news that the first legal, regulated sports bets in New Jersey will be placed on Thursday. We have a team ready for launch day at our sports book at Monmouth Park racecourse for what will be one of the biggest days for William Hill since it was founded in 1934. I would like to thank our team in the US for preparing for this day and we look forward to welcoming customers in New Jersey and taking bets on the full range of sports."
Former state Senator Raymond Lesniak, who was instrumental in taking sports betting to the Supreme Court over the last eight years, said: "Today is the day that New Jersey gets the same benefits that Las Vegas does," he said. "During the Super Bowl or the NACC Tournament, in Las Vegas you can't get a hotel room and Atlantic City is a ghost town. This will change that. All along, no one gave me a chance," That's why I feel just a little bit of self-satisfaction."
The lack of 'integrity fee' in the new laws annoyed three of the professional sports leagues. In a joint statement, Major League Baseball, the NBA and the PGA Golf Tournament said: "The legislation does not include basic protections to mitigate risks to the integrity of sports and to ensure fairness for New Jersey consumers," they said. "The bill allows for the creation of non-transparent betting markets that deny sports leagues critical tools to monitor betting activity and conduct integrity investigations. Additionally, the bill does not require casinos or the regulator to notify sports leagues of potential match fixing or other improper conduct."
Bryan Seeley, a representative of Major League Baseball, added:"If casinos see the brother of a player come into a casino 10 minutes before a game, place a large bet on his brother to perform poorly in the game, and make comments about how the fix is in, the casinos have no obligation under this law to contact us directly and let us know."
Individuals placing wagers must be at least 21 years of age. The bill also provides that athletes, coaches, referees, and other persons with potential influence or access to non-public information regarding sporting events, are prohibited from placing bets on sporting events overseen by the league in which they participate. Additionally, wagers cannot be placed on high school sporting events or collegiate athletic events taking place in New Jersey or involving New Jersey teams.
Tax has been set at 8.5 per cent for casinos, with an additional 1.25 per cent marketing payment to help promote Atlantic City. Internet betting will be taxed at 13 per cent.
The bill authorizes the Division of Gaming Enforcement and the New Jersey Racing Commission to issue emergency regulations for a period of up to 270 days to govern sports betting. These regulations are to allow for already-licensed casinos and racetracks to apply for a transactional waiver that will enable them to commence sports betting.
The estimated State tax revenues that could be generated from sports betting are projected at approximately $13m in the first full year of operation.
A report this week by Eilers & Krejcik Gaming predicted that only six states will not have approved sports betting by 2023.
On Wednesday 13 June, the New Jersey Racing Commission will hold a meeting to review regulations related to the establishment of sports betting at New Jersey racetracks. Following the Racing Commission adopting regulations, the Governor will be able to ratify the Racing Commission's decision and licensed racetracks will then be able to apply for a temporary waiver to commence sports betting.
Related Stories