By
Lewis
- 22 June 2020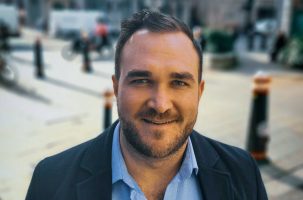 The African market has become a hotspot for gaming stakeholders from across the globe. G3 discusses the intricacies with Brandon Walker, Head of Business Development at Amelco, an established supplier within this market.
What is Amelco's background in the African market?
We've been working across the African market for the past six years, having originally gone in at the request of a number of operators looking for bespoke sports betting and lottery solutions.
With close to a decade on the ground, we've been able to make use of our extensive track record of experience there to design a full ecosystem of solutions specifically developed with the continent's unique infrastructure in mind.
I'm especially proud of our Africa-specific, Opera-mini mobile sportsbook, which has been key to our success here. Designed to work with low internet connectivity, high distribution costs and the unique challenges of platform scalability, it can serve whatever environment it is in, no matter how poor the network coverage.
Alongside that, our 'spin and bet' games have been a real hit, offering sports betting on casino-style slots, as well as unique shared jackpot style-games that add that social element, which have proven to be of very high value. Beyond content, we also provide a full stack of Africa specific solutions designed to deal with retail, including a fully multichannel retail agency solution, as well as USSD mobile money integrations and a full stack of payment and integrations options.
Africa is attracting interest from stakeholders across the globe. Of all the emerging markets, what is it about the African market that is most attractive? What is its potential?
Africa's sheer size, and the population that comes with it, makes it an opportunity far too great to be ignored. The potential is quite simply limitless – and in many ways, it is still a market only in its infancy.
Along with a millennial-dominated demographic, sport is king wherever you lay your hat here – tie that in with a growing economy, increased connectivity and a market that is developing unimaginably fast; and you have an entire continent that is becoming far more liberal and open to a regulated gambling environment.
When it comes to betting markets, sportsbook will of course always hold court here; with football taking by far the largest number of bets. With African betting habits beginning to follow the European approach, as well as with local technology and connectivity constantly improving, we're able to begin bringing more and more advanced betting options into our offering there – providing more open invitations to bet than ever before.
How and where do you begin the market research process?
Key here is the need to engage in fully understanding regional connectivity. It varies across each country, and you're going to fail at the first hurdle if you don't get it right. Having the right Telco's and payment solutions to hand is always going to be the first port of call; and essential if you want to be able to deploy a betting platform.
Beyond that, we've got the advantage of experience on our side to offer a tried and tested roadmap, and we've spent plenty of time fine tuning our approach. The first focus for us is always towards identifying the correct demographics, as well as analysing regional connectivity. Even within countries themselves, most markets are a rich tapestry of varied cultures and betting habits, all of which need to be considered when deploying a betting operation.
We then look at the spread of demographics across cities and rural areas, identifying where we can deliver best, as well as evaluating the potential of online vs. retail – along with how we can deploy our retail-specific solutions.
A third factor (and in some ways the most important in terms of research), is the cost of data in each market. This dictates our delivery strategy more than anything else, given the amount of influence it has on betting habits.
Different demographics need to be targeted as a result; and tied in with the use of smartphone usage vs. basic phones, and your research will start to present the right strategy to deploy. Of course, markets dominated by smartphones are far more preferential in this instance, as you have a far greater armoury of tools to hand – allowing you to boost what you offer, as well as different games to sit alongside sportsbook, a wider range of betting markets and more advanced payment options.
Once you have conducted this research, how do you localise content based on your findings?
Thanks to our market leading tech, we're able to localise our content at little more than a flick of a switch. Our proprietary Quantum Omnichannel is key to this – designed to be integrated into the existing Amelco Trading System (ATS) deployed by operators, we've revolutionised the way in which they can manage their pricing strategies for various channels, customer segments and markets; ensuring our partners have a bespoke operation for any target in their sights.
When it comes to localisation, segmented pricing across multiple channels is essential. Regional markets are incredibly varied in terms of price sensitivity and channel preferences – and as a result, the targeting of different audiences and prices with enhanced odds and more favourable structures is key.
Alongside, content-specific delivery is also a must. Football may be king, but there's plenty of other action going when it comes to regional preferences. South Africa has vastly different betting behaviours to other countries, particularly when it comes to rugby and horse racing – and delivery needs to be adjusted accordingly. Virtuals are another huge betting market across the continent, and are particularly popular in West Africa, particularly in Nigeria.
How can you offer operators in Africa a fully tailored solution? How local are you in your approach?
In short, yes – and we do it better than anyone else. We've had six years to fine tune what we offer, and we're able to deliver a localised approach that is so bespoke, no two brands' UX will ever look the same.
When it comes to tailored solutions, the greatest thing about our tech is that it's so highly modular. For each of our partners, we're able to deliver a truly multi-market multichannel operation across any bet entry point, from retail to mobile and everything in between. Whether it's for a virtuals-heavy solution in Nigeria optimised for the street betting environment, or a racing-packed proposition for South Africa's cities, we can provide fully modular systems that come with various components for different operators and countries.
How does your experience in European markets inform your approach to the African market?
There are certainly similarities; especially when it comes to football. Betting across both continents is dominated by the European leagues, and it's unlikely to change. However, the similarities stop there. The two continents are poles apart when it comes to market infrastructure and betting habits, but I expect this to merge closer together over time, especially when it comes to being informed.
In line with this, as the market matures, I anticipate African players will become more price sensitive, as well as well as adopting more savvy betting behaviour – just as Europe has. We're already seeing this change happen in real time, and there are now far more operators per region than ever before, with hundreds of tailored solutions available, which is a great benchmark for the progress we're seeing here.
Whilst hardware has become cheaper and mobile gaming has become more accessible to African players, many still conduct transactions in cash. How do you scale your solutions to accommodate player needs?
To say this part of the world is unique when it comes to retail would be an understatement. Luckily, we've got the toolkit required to deal with both agency and retail sales models, both of which are key to operator revenue in most of Africa's markets. As the infrastructure improves, POS-based tech will become far more widespread, which enables us to do far more with cash transactions than what we can offer in less developed regions. Any operator looking to make their mark here needs to ensure they're delivering with that scalability in mind.
Our street betting solutions have been specifically designed for this, with our product sitting on handheld terminals as well as via any other point of sale across mobile, laptop and other devices. We've also spent the time setting up unique integrations with telecom providers, which enables sports and lotto betting to be paid for via phone credit, which is a very common way of transacting on the continent.
In several countries, notably Uganda, there is an ongoing political and religious debate on the perceived high number of minors accessing gambling. How do you manage the cultural differences between regions?
Again, it's all about tailored solutions, which our highly modular platform provides for. We're able to package our delivery to ensure our partners are ready to go with a fully bespoke product that is never identical.
How our partners choose to manage cultural differences when it comes to their brand and betting markets, is of course their choice, and is dictated by their B2C strategy. From the B2B side, we give them the tools to have that freedom of choice; with the ability to restrict players by age, betting preferences, markets and of course anything else that they need to segment to provide for regional requirements – be it from a cultural or regulatory standpoint.
Last year, SportPesa and Betin, two of Kenya's largest sports betting companies, halted business operations in response to a 20 per cent tax on betting stakes in the country. How do you approach the political volatility of Africa and the shifting nature of gambling legislation that comes with it?
The importance of agility can never be understated here. We work in a constantly changing industry with an ever-shifting landscape. The needs and demands of operators are governed by forces that are, for most of the time, outside of their control – and it's our job as suppliers to ensure we're one step ahead when it comes to preempting those needs.
Pro-activity has never been more important, and the ability to be ready with a product to solve an operator's problem before they realise that they have it is essential.
When it comes to issues themselves, such as political volatility, we don't get involved directly, our role is that of a dynamic partner, and one that we excel in. If changes happen overnight, our system adapts and responds instantly; ensuring our partners have full peace of mind.
Whilst only seven of Africa's 55 countries forbid all forms of gambling, online gambling is currently explicitly allowed or regulated in less than 20 per cent of African jurisdictions. Once these markets open, how important is first mover advantage?
We're always looking to bring the benefits of our Africa-facing solutions to even more operators across the continent. However, that doesn't mean we're always looking to plant our flag in any market we can – and any desire to have the first mover advantage needs to be justified and have a clear business case.
Don't get me wrong, I'm a firm believer in first adoption, and in many cases, it can be more beneficial to be first past the post by making sure you're ahead of the pack with newly established operators. However, there are multiple factors at play here, and in many cases, the second-mover advantage is far more justifiable. Africa is a region as complicated as it is dynamic, and regional differences, as well as the timing of delivery all need to be accounted for.
For this reason, being the first mover in a market that has never been tried or tested before carries a significant burden. Your competitors will be watching you take the plunge and are going to be learning from your mistakes – so much so, that their deployment is likely to go one better in solving the obstacles that your first move presented. Being part of the second wave proofs you against this, as in many ways, the market will have already been 'broken in'.
What long term goals will be developed to sustain and grow your market share?
While I can't go into numbers, we're likely already one of the continent's market-leaders when it comes to serving tier one operators – and I'm confident that thanks to our comprehensive army of solutions, we'll be staying that way for some time to come.
Of course, as part of that, we're constantly looking to expand our network of operators there who have ambitions to be long standing market movers. However, that doesn't mean that we go in with a scattergun approach of signing anyone we can – we want to be specific with who we work with, and our work in Europe for our tier one partners, such as GVC, Flutter and the Stars Group reflect this. Our technology is designed to be scaled across entire continents and deliver unparalleled accuracy when it comes to data and pricing; and we're here to deliver to partners who have longevity in mind.
Being South African myself, I believe the continent has fantastic potential to those who crack the market correctly. If you want to sustain and grow your market share here though – you'd better plan on being here for the long term. This is a market with a wealth of potential, but in many ways, still in its infancy.
Brandon Walker is Head of Business Development at Amelco. Key to the company's continued global expansion over the last decade as it serves its tier one industry clients, he has been instrumental in developing the company's operations across the Americas, Africa and Asia.