By
Lewis
- 11 September 2013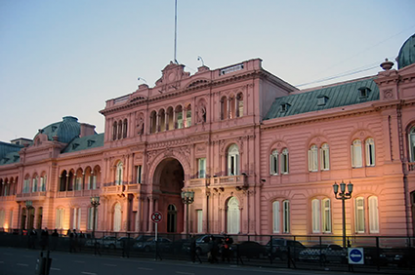 The Argentine tax office La Administración de Ingresos Públicos (AFIP) has announced that new measures designed to more closely monitor the gaming industry will go into effect later than original intended. According to head of the organisation Ricardo Echegaray, AFIP has suspended the enforcement of the new measures as it continues to develop computer systems in order to ensure that a new "Registry of Gaming Operators" is viable and up to date.
The new measures were first announced in July. According to resolution 3510, the tax office will have more scope when it comes to fiscal control over gaming. The resolution allows the tax office to create a registry of gaming operations and gives it wider powers when it comes to investigating revenue made by gaming operations nationwide.
According to a statement released by AFIP it was necessary "to suspend the enforcement of the planned schedule" although no date has yet been set for when the new measures will come into effect. The delay will no doubt please many operators as the tax new regime imposes a number of measures which could prove extremely inconvenient and time consuming for local operators and affects bingo halls, casinos and online betting and telephone betting. According to the new resolution gaming operators must send daily information to the tax office regarding gaming income per gaming product.
For slot machines operators must report the "coin in" as well as the "coin out" values and record the amount payable in tax per machines per day. Casinos operators must from now on record and report gross gaming income for each table. Bingo operators must also report the value of all tickets sold along with the amount of prizes paid out. For online gaming operators must record the total amount of bets made along with prizes paid out and each must be recorded according to game type. The same rules will also be in place for fixed line telephone betting and mobile phone betting.
Related Stories