By
William
- 19 March 2020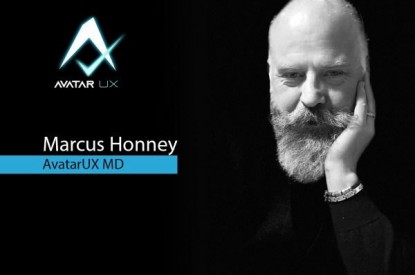 G3 speaks to Marcus Honney, the head of new games house AvatarUX Studios, about the establishment of the business, the creation of its first games and what lies ahead for the company.
What is AvatarUX's background in game design?
Within the AvatarUX team there is a huge amount of experience in both the operator and design elements of the company. With a proven track record in European and Asian gaming AvatarUX is a truly global unit. On a personal level, I've been in the industry for over 20 years, with a background spanning all aspects of the industry from table games to live casino to slots. My experience, combined with that of our talented team of designers, covers the whole spectrum of the sector.
What was the rationale behind the formation of AvatarUX? What differentiates AvatarUX from other independent studios?
We believe there is always room for innovation in gaming, and it is the studios responsibility to provide fresh, new UI and experiences. At AvatarUX we want to create games which people really love to play by harnessing our team's collective knowledge from their backgrounds in casual games, video games and online slots.
From the start, our ethos has been to bring to market a new take on efficient game development. Distilled from experience of our innovative workforce, strong mechanical concepts and clear art directions are key. We want players to get a distinct feel of the title they are playing and who has designed it. Another aspect of our plan was that we wanted to remain agile, giving us the ability to deliver coherent and consistent games appreciated by players across the globe.
What is the thinking behind the studio name?
Avatar in its modern sense is a personalised representative of a user in the computer world, and UX is the user experience element of gaming. By combining both, we aim to create a bespoke experience which all our players can enjoy, while developing world-class slots.
You released your first slot, Lilith's Inferno, through Yggdrasil's YGS Masters programme. Is Lilith's Inferno just the first step towards the type of game you are looking to develop in the longer term? What did you learn during the development process?
With the company still relatively small, the developmental process is all about collaboration. This is an organic, ongoing process which we use to learn and evolve. The next four games are based on a new mechanic called PopWins. The first of these will be released in April and is called PopRocks. Lilith's Inferno was an exciting creation for us, but we have the skillset in the company to create numerous thrilling titles without sticking to a rigid formula.
Lilith's Inferno is set in a mystical underworld. Are recognised game themes something you need to have in your portfolio to ensure a certain level of success?
Going forward, you will see a road map with Asian-influenced art-style games based on known classic mechanics with incremental innovations. And while the games may be based on local classic casino styles, our designers in Hong Kong never shy away from adding an exciting new twist. While no level of success is ever guaranteed, we hope that what we offer will continue to excite fans across the globe.
The slot designing sector is highly competitive – what makes AvatarUX's offering stand out from the crowd?
As a design studio, we aren't afraid of taking risks, but they must be informed and we're incredibly receptive to feedback. Being a smaller team means we are agile enough to make quick changes and adjustments. Reacting quickly to customer feedback while utilising the global experience of our partners has allowed us to be in a good position as we seek to grow in 2020.
Our approach to slot design is holistic, with us placing equal focus on the math models as we do on the artwork, animations and gameplay. While players will have their eye caught by artwork, it is the mechanics, gameplay and math models that turn swift visitors into ardent fans.
So, as a result, we always invest a lot of time into research prior to starting production. By putting lots of resources into the pre-production process, we can develop content of the highest quality when it comes to launching new games.
Movies can be promoted through trailer campaigns and posters. However, slot games are often limited to a press release and a screenshot. How are you differentiating from other studios with your marketing strategy and brand awareness?
We will be using trailers for at least the first few games. We used one for Lilith's Inferno and there will be another for PopRocks. As an independent studio with high ambitions, we see the need for agile publishers that can help us establish ourselves with operators, studios and affiliates. Taking this into account, it was paramount to align ourselves with partners who had experience in European markets. Yggdrasil's connections were a major factor in why we applied for their YGS Masters Programme, and through partnering with them our relationship has gone from strength to strength.
Games are increasingly becoming a deeply personal experience. How do you ensure your games resonate with players?
We engage with players and have people within the industry test our prototypes and then listen to their feedback. AvatarUX benefits both ways from this by understanding the first impressions from players and industry specialists. Once the game is released those players will have a connection with the game.
What have been the greatest challenges you have faced as a new studio?
There is never a guarantee that a game will be a hit, and it can be challenging finding the balance between great features, mechanics and mathematic models, combined with a good user experience and stunning art all coming together to create games that will entice, intrigue and engage the player. Finding the right route to market for those games is also essential. However, every challenge presents an exciting new opportunity for us to learn and grow.
You are looking to release your next title in April. Are there any details you can reveal?
Our April release is called PopRocks. It will be the first Popwins game we will have released, which is an innovative new mechanic we have developed for the next few releases. More will be revealed about Popwins in due course, but it is testament to the vast experience of our team at how it has performed in testing so far.
How will you manage the balance between developing innovative new games and the producing a set quota of slots that ensures a certain level of financial success?
We will manage the balance by drawing on the knowledge of the team and investors, listening to feedback from the games we have released and reacting to those changes in the new games. We have an agile approach to our production and are fully aware of the deadlines our operators have for marketing campaigns and launch promotions. We also are fully aware of what we can produce with the resources we have for the roadmap we have in place and as a result know we can deliver those games to make sure the releases are a success.