By
William
- 22 January 2020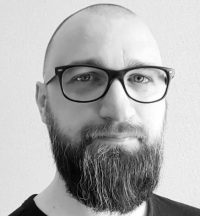 As part of G3's deep delve into game design, we interview BF Games' Creative Director, Milosz Szczygielski, about the creative and engaging process that is the creation of slots games.
Could you outline your background in art design?
I am an Art Producer/Creative Director with over six years' experience in the video games industry. Before BF Games, I worked on some incredible projects for CI GAMES and Techland Publishing, including the production of Sniper Ghost Warrior 3 where I was responsible for the art design. In my day to day I deal with building and managing art teams from concept artists, 3D artists, animators and sound engineers, as well as fine-tuning the production to create the best possible results.
How did you become involved in game design?
I was interested in art and gaming from an early age and game design offers a perfect convergence of the two. It's an incredibly fulfilling and rewarding career, particularly when you see everything you've worked hard on in the design process all come together in the final product and enjoyed by players all over the world.
Who do you admire in terms of great design, and where do you seek your inspiration?
There are so many great artists around us in different industries — games, movies, music, comics, painting and art in general. Those are fields where I look for inspiration. In movies, for example, I like when the picture and sound is as one or connected – they influence one on another. In paintings, I study the compositions, colours, and techniques to draw inspiration.
Starting from a blank canvas, how and where do you begin the creative process?
Firstly, I take my sketchbook and start making raw sketches and notes about the new project, experimenting with colours, shapes, and style. Defining the colour palette is a key first step, as well as shapes, which could for example be sharp, soft, round, or different. For style, I play around with either realistic or abstract touches. Once I've shaped the initial concepts, I then start to collect references for visual and sound style, bringing it all together with mood boards. The team then comes together to share ideas and brainstorm.
What are the most important artistic elements in creating an appealing game?
For me, each one is important! From the audio-visual side, the game should be consistent and standardised from every aspect. In a quality game, the player should feel that the experience offers fantastic design from each angle and achieving that means perfecting every detail.
How many design iterations do you have to go through before reaching the final concept?
It depends on how complicated the game is and the brief, but roughly it takes around two weeks to decide on the final concept. We then start exploring more, expanding on the initial ideas and diving deeper into the artwork and design.
What is the relationship between the mathematics of the game and the artistic style – and which is the most important in your view?
Both are equally important but in the initial stages of development, the mathematics take precedent. Personally, I need to go deep into the math and get to know every detail of the game's features before I can start working on the design concept, otherwise the process of sketching ideas is very hard.
How mindful are you of accusations that game design can be too cartoonish (appealing to children), stereotyping, or generic?
Stereotyping and cartoons are art styles by which we can visually communicate with players. We have, for example, a title like Candy Crush from King which has achieved great performance rates because it is a game with widespread familiarity across the globe. A cartoonish style can help reach a broader audience because everyone – whether they're young, mature, or older players – knows that visual language.
Is there a BF Games house style? How would you describe the design signature of BF Games?
Explore. Invent. Search. Surprise. Quality. At BF Games, we always set the bar high. We are lucky to have incredibly talented teams across the business and technology that helps realise our visions. We don't compromise on quality, and always try to learn something new so that we can evolve at pace with technological advancements and changing player preferences. We do not always follow the trends, and often try to carve out our own path to surprise our players.
Do you take a different approach to create artwork for Bonnie and Clyde, for example, as opposed to a game such as Taste of China? And how culturally respectful are you during this process?
For each project, we have an individual approach. In Bonnie and Clyde, we try to connect the comic, cartoonish style with the familiar theme. With Taste of China, it was fundamental for us to visually present Chinese culture in the right way and pay close attention to the fine details. We took time to ensure that the final product connected with China's culture in a respectful way.
How large a portion of the overall design is animation, and does practically every element of the game now need to be animated to appeal to players?
It's hard to say. Every title is balanced differently, so the level of animation depends on the style and type of game. In my opinion, animation should play an equal role because it is a significant part of the play, but at the same time shouldn't take first place. Creating a quality player experience is not solely dependent on animation but the entire package. From the mechanics and math model to the audio, visuals and theme, it is the seamless confluence of all game elements that make a successful title.
How collaborative is the process of creating a sound design to complement the finished game – and how involved are you in this process?
I try to involve the whole team from an early stage, not just from the art and visual side but also the sound engineers. I openly share my ideas with them to help create unique sounds and music for our titles, building audio mood-boards that are based on the art reference materials. Working closely with the sound engineers on direction allows the sound effects and music to align perfectly with the animation and art style.
In your opinion, how influential is the artwork to the success of a game?
It is, of course, an essential part, but not the defining factor. Just as the artwork contributes to a game's popularity and performance, the mathematics and the logic of the game design from backend to frontend all plays a crucial role in making a successful title. At BF Games, we work together as a company to deliver the best games possible, with every team playing an important part.