By
Lewis
- 14 October 2020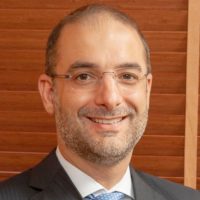 Brazil has been one of the most heavily affected countries by the novel coronavirus. So far there are more than three million cases of Covid-19 and over 110,000 deaths, the second highest mortality rate worldwide and the highest contagion rate according to the Imperial College of London.
The economy is severely affected by a significant reduction in tax collection combined with increasing expenses in measures to combat the pandemic. Up to now, the Government is facing 41 per cent real reduction in net revenues and a 68 per cent real growth in total expenditure. The primary deficit projection for 2020 is close to 10 per cent of the GDP.
An optimist could state that this situation might accelerate discussions regarding gaming regulation in Brazil. There are solid grounds for such an assumption as the Minister of the Economy, Paulo Guedes, advocated the need for the introduction of gaming on a regulated basis during the ministerial meeting on April 22nd 2020. Also, the Ministry of Tourism has officially included regulating casinos in Brazil on its list of priorities, with plans to make it happen by 2023. Reinforcing all that, on May 14th 2020, President Bolsonaro issued a decree regarding policies for attracting private investment to develop and promote the tourism sector, within the scope of the Investment Partnership Program.
As part of this initiative, an Inter-Ministerial Committee was established to prepare studies that might help to provide evidence about best international practices and the way forward to properly regulate the Brazilian gaming market.
It is well known that Brazil has for a long time stood on the brink of a sea-change in regulated gaming but nothing significant has really happened. The question is now, considering the ongoing procrastination of Government over the past two years, will the relevant stakeholders be prepared to spend time and energy to work and agree on gaming regulation amidst the pandemic?
Even if they did, are there enough resources available to support the introduction of regulated gaming in Brazil in the current circumstances? Also, will the international market have faith in Brazil, considering the unpredictable behaviour of President Bolsonaro, whose dependency on religious public support is the only explanation for having changed his positions regarding gaming regulation from being in favour in 2019 to being against it 2020?
The fact of the matter is that in 1946, a Presidential Decree has prohibited games of chance in the country and such prohibition still stands, which sadly resulted in an environment where Brazilians have for much too long had no option but enjoy games of chance offered illegally. Therefore, the Brazilian gaming market, whose total turnover is currently estimated to be more than US$13bn per year, has been severely hampered by the lack of a clear all- embracing legislative framework.
In 2015, the government took the first steps in liberalising its gaming market by permitting instant lotteries, both electronic and online, with a product called Lotex, which is expected to generate revenues of around USD 2 billion per year. Public tenders for selecting the operator lasted several years. Only in 2019 the consortium formed by SGI and IGT won the bid for Lotex. It was expected to be fully operational by this year but the pandemic has put everything behind schedule.
In 2018, further legislation was passed to legalise sports betting, both online and terrestrial. Regulations should be issued by the Ministry of Economy but it has not happened, so far. Recently, President Bolsonaro included sports betting in the National Privatization Plan and has entrusted the Brazilian Development Bank (BNDES) with the responsibility of executing and monitoring the privatisation process. Also, on August 7th 2020, the Government has issued a piece of legislation opening the possibility for selling to the private sector all federal lotteries, currently the 18th world's highest position in gross lottery sales (almost US$4bn per year) and therefore with a significant potential for future economic growth.
On top of that, over the last years, there has been enough parliamentary support to approve gaming as a whole and there are several bills ready to be voted on in parliament allowing wagering on the full spectrum of games in Brazil. With proper discussion, based on solid and credible information, the Brazilian focus should naturally be supportive as it will impact positively on much needed tax revenues in these turbulent times. Furthermore, the general public also should be supportive of introducing proper regulations aiming at protecting the interests of minors, punters and their families.
Notwithstanding all the above-mentioned delays, caused largely by prejudice and political uncertainty, both the local and international gaming industry remains interested in Brazil's gaming market and being part of a well-regulated reputable industry.
Unfortunately, the industry hasn't always helped itself and it would certainly be key if the gaming industry would speak and act in a more coordinated way, which will most definitely require a more collaborative agenda amongst industry stakeholders. In a nutshell: considering Brazil's history and the current crisis situation, anything can happen, including nothing. Brazil's potential to become the world's largest gaming market remains undisputed and a major attraction. It still is one of the 10 biggest world's economies, with a population over 210 million people. Brazil is a superlative country!
Pedro Trengrouse is the Vice- President of the Brazilian Bar Association Special Committee on Gaming Law, Lotteries and Entertainment and was Harvard Visiting Scholar at the Berkman Center for Internet and Society (Fall 2014); holds the FIFA Master as well as University of Nevada Las Vegas (UNLV) Certificates in Fundamentals of Gaming Regulation for Land Based Casinos and Advanced Sports Betting Regulation.