By
Phil
- 15 September 2023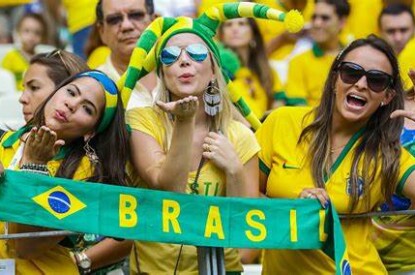 Brazil's lower house has finally approved sports betting bill PL 3626/2023. The bill will now be sent to the Senate. The approved bill covers both sports betting and online casinos. The tax rate will stand at 18 per cent GGR tax on the net revenue of online betting companies.
Instead of 10 per cent of the revenue going to social security, as initially outlined by the provisional measure the sector will receive two per cent. Other recipients of resources will be education (1.82 per cent), sport (6.63 per cent) and tourism (five per cent ). According to the Brazilian Senate News Agency (Agência Câmara de Notícias) license fees will stand at R$30m and will be valid for just three years. Only companies incorporated under Brazilian legislation, with headquarters and their administration in Brazil will be able to offer their services locally.
Betting on Fantasy sports will not be allowed. The proposed law also bars operators from offering bonus bets to customers.
Interested parties must also adopt policies, procedures and internal controls to prevent money laundering, terrorist financing and the proliferation of weapons of mass destruction, and must send data to the Financial Activities Control Council (Coaf).
Operators will also be obliged to put in place mechanisms aimed to guarantee responsible gambling measures and work to prevent of gambling related harm. They will also be expected to put in place measures to protect the integrity of sports and endeavour to prevent match-fixing and other gambling related fraud.
When it comes to advertising, only licensed operators will be able to advertise and a number of restrictions will put in place on operators. Gambling ads may not "convey unfounded claims about the chances of winning or about possible gains that bettors can expect; or that present the bet as socially attractive or contain statements from well-known personalities and celebrities that suggest that the game contributes to personal or social success."
Advertising regulations may also include restrictions on times, programs, channels and events for the broadcasting of advertising and advertising of bets, in order to prevent them from being disclosed to minors.
The law amends Law No. 13,756 which was signed by then President of Brazil, Michel Temer in 2018 and legalised sports betting. The Ministry of Finance was granted two years to establish a regulatory framework to govern the market and provide for licences although this could be extended for a further two. This gave the previous government of President Jair Bolsonaro until December 2022 to finalize the process of regulating sports betting. However Bolsonaro ultimately failed to sign the decree as he would have lost support amongst his conservative base.
The issue of sports betting was then taken up by the administration of President Luiz Inacio Lula da Silva. In August the president of the Chamber of Deputies, Arthur Lira appointed, Deputy Adolfo Viana as rapporteur of bill PL 3626/2023.
The bill's approval was welcomed by the government whose leader in the lower house Jose Guimaraes said the bill "will be an important step towards ending or reducing tax evasion" in the country.
The proposal is part of the government's package of measures to raise revenues and meet the goal of zero deficit next year. Brazil's fiscal framework targets a zero primary deficit in 2024, followed by surpluses in subsequent years, as President Luiz Inacio Lula da Silva seeks a sustainable trajectory for the country's public debt. The government predicts that the new regulations could provide its 2024 budget with over 1.65bn reais ($335.65m).