By
James
- 5 September 2023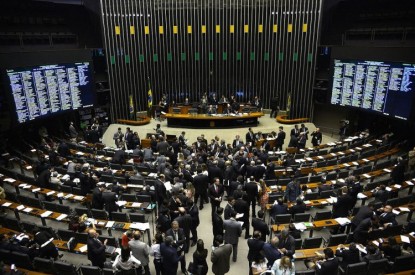 The plenary of the Chamber of Deputies could vote on the sports betting bill put forward by Deputy Adolfo Viana next week. The lawmaker pointed out that market regulation would enable the inspection and collection of taxes on companies currently hosted outside Brazil, in addition to formalising many jobs generated by the sector locally. The industry generates around R$ 150 billion per year.
According to local news outlet Metrópoles, Deputy Viana will take the week to talk to those lawmakers that are still against the bill including members of the evangelical caucus.
Viana told local press that he had left his schedule open so that any deputy who wants to discuss the text with him can do so before the bill goes before the plenary. However he has yet to be approached by any members of the religious caucus to discuss the project further.
The rapporteur will also discuss the tax rate with leaders in the house.  In the provisional measure the government proposes a tax rate of 18% on GGR. In addition companies will have to pay other taxes as well including the Personal Income Tax (IRPJ), the Social Contribution on Net Profit (CSLL), the Social Integration Program (PIS) and the Federal Social Security (Cofins) tax.
The project, sent by the government on an urgent basis, should be voted on the week after the Independence Day holiday (9/7).
The Evangelical Parliamentary Front or the Evangelical Caucus (known in Portuguese as Frente Parlamentar Evangélica and Bancada Evangélica respectively) is a loosely organised group of Evangelical lawmakers in the Brazilian government and legislature. If considered a political party, the Evangelical Caucus would be the third largest in the Brazilian government, surpassed only by the Brazilian Democratic Movement and the Workers' Party. 
At the end of August it was announced that Arthur Lira had appointed, Deputy Adolfo Viana as rapporteur of PL 3626/2023 which aims to regulate online sports betting in Brazil.