By
James
- 19 June 2023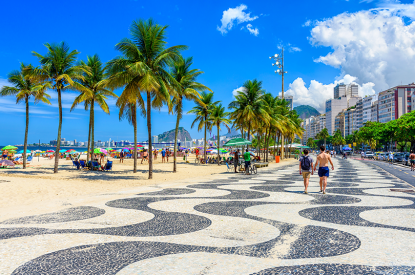 Tempers flared during the parliamentary commission of inquiry (CPI) into sports betting and match fixing. According to local news outlet Metropole the commission's rapporteur, Felipe Carreras, raised the tone in a meeting that preceded the latest session and complained about the growing number of requests summoning so many people to testify.
The commission will have 120 days to investigate the matter and was instituted in the midst of a police operation that is currently investigating a major a fraud scheme in Brazilian football.
Carreras, who heads the commission, told lawmakers who participated in the meeting to pass the message on to other parliamentarians and to transform all of the summonses into invitations. This will exempt those called from having to come compulsorily before the committee.
Carreras made the complaint after those individuals who were not part of the legal investigation into match fixing were summoned before the CPI.
A deputy from the CPI told Metrople that companies could go bankrupt if the commission summoned owners of bookmakers as was requested by Deputy Luciano Vieira.
Viera, a member of the CPI, said that he wants to summon members of seven sports betting companies to testify. The lawmaker wants to hear representatives from Pixbet, SportingBet, Bet 365, Betfair, Betano, Parimach and Betsson in order to obtain relevant information for the investigation. Vieira has also asked for 16 club football club presidents to appear before the CPI.