By
James
- 19 September 2023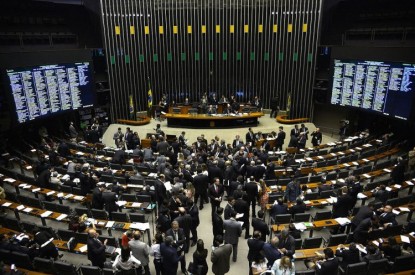 In an interview with BandNews TV the Minister of Finance, Fernando Haddad, laid out the reasoning behind the government's decision to regulate online betting, arguing that it will be used to protect players and help prevent match fixing. In addition he argued that revenue generated by the sector could be much higher than envisaged in the government's bill.
The minister argued that the government could not ignore the issue any longer as betting online in Brazil was already a reality.
"If the state turns its back on this world (of online gambling) and pretends it doesn't exist, it will do harm to the population. The right thing to do is to recognize the existence of this issue and discipline the sector to prevent people from becoming addicted, to inhibit the betting of those who are already betting a lot. This is all monitored abroad. You monitor people and often, people are treated . . . . You can create a regulatory system to support citizens, who may not just be having fun and may have fallen into a trap," he said.
The new bill will also play a key role in preventing match fixing. Indeed sports betting reform has been driven by a number of match fixing scandal in Série B of Brazilian football carried out by the Public Ministry of Goiás. After the match fixing scandal came to light a Parliamentary Commission of Inquiry (CPI) was launched in the House of Deputies in May.
"We are going to face a reality that is impossible to contain, we are going to discipline and raise some resources to even combat the side effects of this," Haddad said.
Revenue generated by the online gambling industry will be more than was what was initially outlined in the bill he said.
"The PL (bill) we sent doesn't even include one billion reais because the Federal Revenue Service is very conservative when it comes to forecasting revenue in the budget, as someone has to sign it, I think we put R$700 million in it and we respect the Revenue's autonomy. But, it will provide much more than expected," he said.
Brazil's lower house approved sports betting bill PL 3626/2023 last week. The bill will now be sent to the Senate. The approved bill covers both sports betting and online casinos. The tax rate will stand at 18 per cent GGR tax on the net revenue of online betting companies.