By
James
- 28 February 2023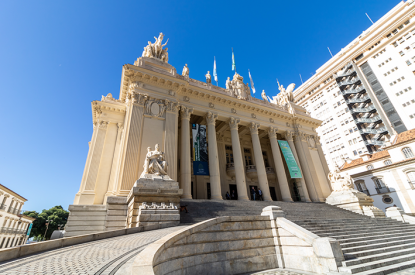 Senator Magno Malta has put forward a bill to prohibit payment and financial institutions from authorizing transactions by electronic means for non government sanctioned gambling.
Through the proposal, the Central Bank would determine the rules for the implementation of control mechanisms, intended to prevent financial institutions from authorizing transactions via credit cards or via any other electronic currencies.
In his justification for the bill the senator argued that online gambling was dangerous and that gambling was better off left to the state. "Regarding games of chance and lotteries, we know that they are allowed in Brazil but under the supervision of the state, which confers greater control over these activities. Also, not all types of gambling are permitted, and results are generally not released instantly, which makes gambling less compulsive. And a good part of the funds collected go back to the population, in the form of social programs," the senator said.
Malta went onto argue that gambling via the internet was especially harmful as it was more easily accessible to minors and there were less player control mechanisms in place online.
"We all know the difficulties in limiting such activities. Even though they are prohibited in the country, some sites simply continue to operate outside the legislation or, what happens more frequently, offer their services hosted in other countries with softer legislation. Finally, as is known, the Internet knows no borders, and the Brazilian player can access a site in any country, whose information is intentionally presented, in Portuguese," he said.
Senator Magno Malta put forward a similar bill in 2008 which was later reconsidered by a Senatorial Committee on Science and Technology. The proposal would have blocked credit card transactions with online betting sites but in common with the majority of similar moves it slowly lost momentum.
The senator has been a long term opponent of gambling and in December 2016, played a part in delaying debate over a long awaited gambling bill in the senate. The senator is an evangelical pastor, religious singer, and politician. He has represented Espírito Santo in the Federal Senate from 2003 to 2019 and was re-elected for a separate term that began in 2023. He is a member of the Liberal Party and is a staunch ally of ex President Jair Bolsonaro.