By
James
- 29 May 2023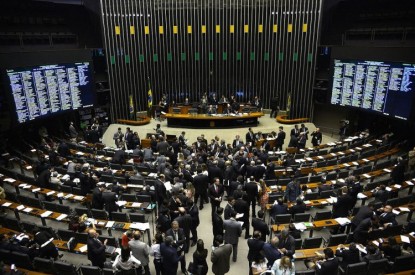 The Brazilian Institute of Responsible Gaming (IBJR) has expressed its growing concerns over new delays and the uncertain future of the regulation of the sports betting market in Brazil.
For the IBJR, the recent news that the provisional measure, scheduled for the end of April, would become a bill, marked an abrupt change of course with respect to the plan that the Federal Government had laid out until that point. This in turn has triggered insecurity among the sports betting operators that make up the IBJR the organisation said in a statement.
"During the more than four years that we have been waiting for the regulation of the sector and the issuance of operating licenses, since the approval of Law No. 13,756 by the National Congress and its sanction by the President, our optimism in the potential of the market Brazilian has been put to the test," the IBJR said.
The institute went onto say that: "The stringent cumulative tax regime proposed for Brazil (resulting in one of the highest tax burdens in the world) may make it difficult, if not impossible, for companies to operate sustainably in the country" while the proposed license fees for online operators would be amongst the highest in the world. As a result both could lead to players turning to unlicensed sites.
"In this context, the most likely outcome is fewer licensed operators, less government revenue, a continued threat to sporting integrity from match-fixing and minimal protection for bettors.
The IBJR said that they had been collaborating with relevant stakeholders in the Executive branch and Congress to share the best global practices so that the government would adopt successful regulatory regimes "to guarantee a market that works for all."
Earlier this month the IBJR signed a sports betting integrity protection agreement with the International Betting Integrity Association (IBIA), the main global voice on integrity for the licensed betting sector. The primary aim of the agreement is to develop activities that reinforce monitoring against match-fixing and reliability in sporting events and online betting in Brazil. The partnership between the associations is a response to the arrival of regulation in the sector and the manipulation of matches and bets concerning Brazilian sporting events.
The Brazilian Institute of Responsible Gaming (IBJR) was established in March to unite some of the leading global brands in the sports betting sector, which are joining forces in Brazil to contribute to the discussion and development of the national gambling market. Bet365, Flutter, Entain, Betsson Group, Betway Group, Yolo Group, Netbet Group, KTO Group and Rei do Pitaco are the founding operators of the entity. Combined, they operate in more than 100 countries.