By
James
- 7 August 2023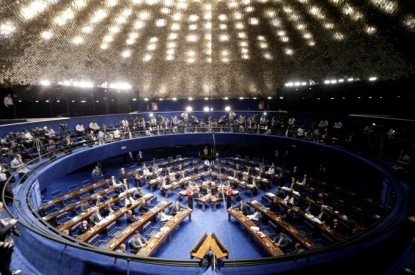 Senator Jorge Kajuru has announced that he will be the president of the mixed commission presiding over the new sports betting measure. While a date for the commission to go into session has yet to be confirmed, the congressman has already said that some changes will be made to the text sent by the government.
"There will therefore be a mixed commission [which has], already defined my name as president of this mixed commission for having been the first senator to enter with a bill for the regularisation and taxation of these houses and the discussion about the manipulation of results," Kajuru told journalists.
The senator is the author of a sports betting bill which he filed in March along with Senator Hamílton Mourão. Their bill aimed to establish rules for sports betting companies in the market. In May the senator defended what could be a more business friendly approach than the proposals initially put forward by the government's economic team, led by the Minister of Finance, Fernando Haddad, which had set out stipulations that online operators would have to pay R$30 million for a license to operate for five years.
"There are people in the business interested in paying taxes, they don't want to evade, they just don't want astronomical, abysmal licenses, like Minister Haddad's R$30 million for each bookmaker. So our proposal is that there be a license value of proportionately according to the size of each bookmaker. Minister Haddad was very responsive. He accepted this dialogue, " Kajuru said at the time.
The government published the MP (provisional measure) that regulates sports betting on June 25. The rules are in force, but must be analysed within 120 days by the National Congress or they will lose their validity.
Kajuru indicated that the government's text should be modified, because he considers that the MP falls short when it comes to match fixing.
Beyond regulating and imposing taxes on operators the senator said that: "There are more serious things involved. The manipulation of football results has everything to do with bookmakers."
In May, the Ministry of Finance decided to tax online sports betting companies with 16% on GGR. The taxation foreseen at the time was 16%, with 1% for the ministry of sports. But, according to the new MP, the percentage allocated to the Ministry of sport increased to 3%, bringing the total to 18%.
It will be up to the Ministry of Finance  to fix the cost of the license. The executive will also send a bill to congress to deal with the structure and processes for monitoring the sports betting market. The Ministry of Finance estimates that it should raise about R$ 2 billion in 2024 thanks to the new regulations. Over the coming years, with the fully regulated market and with the growth of the sector, the annual collection  could range from R$ 6 billion to R$ 12 billion.