By
James
- 6 November 2023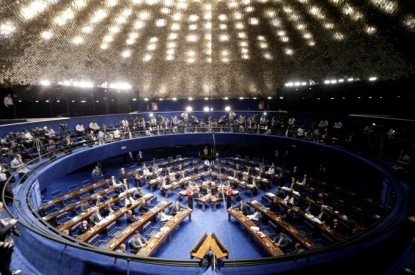 Senators belonging to the Economic Affairs Committee (CAE) and the Sports Committee (CEsp) are still trying to agree on the tax rate and other issues with the government looking for a middle ground on the tax rate.
According to Brazilian newspaper Folha de S.Paulo (Folha) Senator Angelo Coronel still leads the ranks of those who support the reduction of the tax on revenue from betting companies – from 18%, as planned from the beginning, to 12%. The percentage is considered low by the government, which is expecting lawmakers to settle at around 15%. There is still no consensus on the tax rate, but this is likely to change Folha argues.
Last month Senator Angelo Coronel the rapporteur of the sports betting bill in the CAE announced that that he intended to maintain the 18% GGR taxation rate for online casinos but reduce the sports betting tax rate to 12%.
"The changes need to be agreed with the Chamber, as the text must return there and with the government", he said at the time.
The senator said that he would talk with the president of the Chamber of Deputies, Arthur Lira and with the Minister of Finance, Fernando Haddad, so that the text could find consensus in both houses.
The rapporteur also defended keeping the R$30 million in license fees but with the possibility of increasing the license period from three to five years.
The bill is being processed simultaneously by the Economic Affairs Committee (CAE) under the rapporteurship of Senator Angelo Coronel and the Sports Committee (CEsp) under Senator Romário.
The expectation is that an agreement will be reached in the coming days. The license period according to the text approved by the lower chamber stands at three years, but this could be increased to six, which is not seen as a major obstacle by the Executive.
In addition a number of lawmakers argue that the license fee of R$30 million could be paid in instalments with cheaper licence fees available for smaller operations. Folha also reported that Senator Romário and members of the CEsp are against the inclusion of online gambling and want to overturn it – which, according to other senators, has a good chance of happening. Online gambling was added at the last minute in the house of deputies by Adolfo Viana, the rapporteur of the online sports betting bill in the lower house before it was sent to the senate