By
James
- 15 June 2023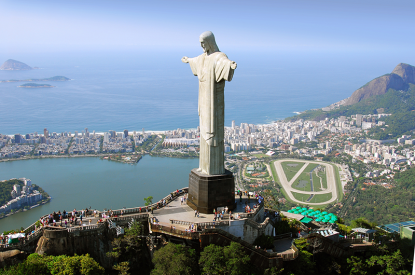 Loto Carioca has launched sports betting in the State of Rio de Janeiro. Rede Loto adopted the name Loto Carioca for its sports betting product. The launch comes after Rede Loto, was granted the five year licence to operate sportsbetting in the state in June. It is permitted to operate online betting as well as via physical outlets.
Before being approved, Rede Loto went through a process of proving that it met with all the technical and legal requirements as stipulated under state law, following Loterj's policy of social responsibility, such as promoting safe play, combating fraud, as well as the prevention of money laundering and terrorist financing.
The expansion of local lotteries and sports betting was made possible in September 2020 when the Supreme Court of Brazil ruled that the federal government's lottery monopoly was unconstitutional. The ruling came after the state of Rio de Janeiro took the federal government to the Supreme Court when the federal government directed the state to shut its lottery operations after the lottery began to offer new games.
It's been a busy few weeks in the lottery space in Brazil as state governments seek to roll out their own products.
IGT and Scientific Games just announced that it had been awarded a 20-Year Lottery Contract for Loteria Mineira Brazil as part of a consortium.
IGT Global Solutions, a subsidiary of International Game Technology, along with Scientific Games, along with local partner SAGA Consultoria e Representações Comerciais e Empresariais, formed a consortium and executed a concession agreement with the Minas Gerais State Lottery to operate an instants and passive lottery in the State of Minas Gerais. The consortium will bring instant and passive games to players in the south-eastern state of 21 million people where lottery games are the only form of legalized gaming. Currently, only Keno and a national draw game are offered in the state.