By
James
- 29 June 2023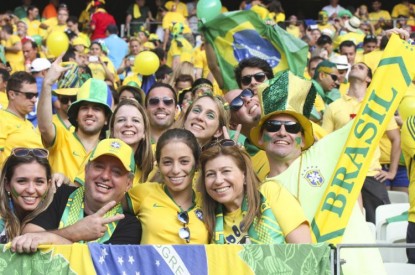 During the National Football Conference (CONAFUT) held in Sao Paulo, the special adviser to the Ministry of Finance José Francisco Manssur said that the government's provisional sports betting measure could be put before the Chamber of Deputies before 17 July, the date of the beginning of the parliamentary recess.
The official made the statement during the panel "Sports Betting: Regulation, Sponsorship and Game Integrity." 
Among the topics under discussion was the impact the introduction of sports betting would have in Brazil and the problems posed by match fixing scandals currently sending shockwaves through Brazilian football.
"We are close to this. Is it guaranteed that this will happen? It may happen that there is some complication, but the most important thing is that we think about all the steps that need to be taken especially listening to society and to clubs," he said.
"We listen to the clubs, the CBF (The Brazilian Football Confederation), the operators and we listen to the betting associations, but we believe it is important to listen to those  who use this service so that we can have full control and supervision of what we are going to regulate," Manssur said during the talk.
According to Manssur, the investment and acceptance of the use of technology and artificial intelligence will be key to regulating and flagging up suspicious bets.
"If we prohibit a user from betting on a corner kick here in Brazil, the same user will bet on an international championship. We have to have an operating system that can notify us of possible fraudulent bets . . . . and as soon as we notice a certain level of probability of fraud, notify the operator to remove this bet," he said.