By
James
- 10 August 2023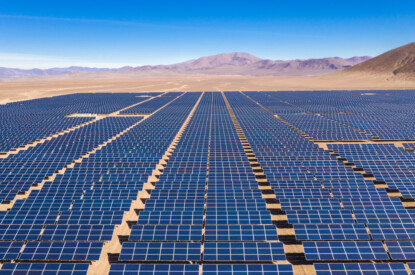 The head of the Chilean Gaming Board (SJC) Vivien Villagrán has said that the board is waiting on the results of the investigation into alleged collusion against Dreams, Enjoy and Marina del Sol, in order to promote regulatory changes in the industry.
In an interview with Diario Financiero, the official stated that there was room for improvement due to recent developments within the sector and that the SJC was waiting for the right time to put changes forward.
"We believe that there are pending actions so that the regulatory proposals are robust. The only milestone we are waiting for is whether or not it goes to court. That's key," Villagrán explained.
"There are three important aspects to consider in future changes. First, make sure we have a competitive industry and maximise entry barriers without losing clarity . . . Then, review how the pandemic affected the industry and, finally, [look at] the impact of online platforms on the income of physical casinos," she said.
Regarding the tender process under scrutiny Villagrán pointed out that there were certain things that had caught the attention of the SJC and the authorities. "We want to wait and see how it is evolving and if it gets to the the Free Competition Court," she said.
In August 2022 Chile's National Competition Authority (FNE) revealed that it had carried out a series of raids involving directors of casino operators in Chile. During the raid, computers, cell phones and documents were taken.
In April casino operator Grupo Meier (Corporación Meier) filed a complaint with the (SCJ) demanding that the last tender involving Dreams, Enjoy and Marina del Sol be revoked. Grupo Meier based its claims on a report prepared by law firm Contreras Velozo on their behalf. In a letter to the SJC, the company's manager Lientur Fuentealba Meier claimed that the companies had worked together in order to divide twelve casino licenses amongst themselves.
In May lawyers for Enjoy and Dreams appeared before the Tribunal for the Defence of Free Competition (TDLC). In a hearing which lasted for approximately three hours Enjoy's lawyer Santiago Bravo strongly denied that the operator had colluded with any other company during the tender.