By
James
- 4 September 2023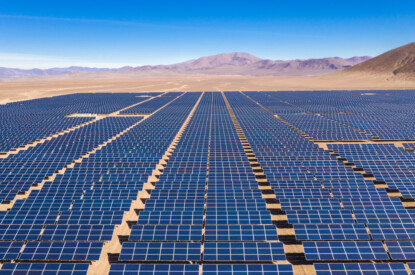 The legal case against sports betting operators is still in force, after a court in Chile rejected the definitive dismissal of proceedings.
The case against online operators was put forward by casino operator Dreams along with Club Hípico and Polla Chilena de Beneficencia. Plaintiffs also include Chile's tax office which have taken online operators to court over their failure to pay taxes. Licensed operators in the Chilean market have been looking to define online gambling activities in Chile as illegal.
The Eighth Guarantee Court of Santiago's decision came after the owner of Estelarbet, Sebastián Salazar Bastías sought to establish a precedent, arguing that online sports betting was not regulated and was not prohibited or illegal, according to local press.
The Public Ministry firmly rejected these arguments, arguing that there are pending proceedings and that "the non-existence of crime cannot be forced" as a precedent or as a future argument.
Rodrigo Ajenjo, head of research at the gambling board (SCJ) , said after the ruling:
"We value the resolution, it confirms that the commercial exploitation of games of chance and online betting is prohibited in our legal system. There are pending proceedings regarding the commission of the crimes and [against] who is responsible,' he said.
The news was also welcomed by plaintiff lawyer Carlos Gajardo working on behalf of Dreams. Dreams is one of the companies that has denounced sports betting and online gaming operators for being active in the Chilean market without specific authorisation from the SCJ.
This resolution is of first instance, meaning that representatives of online sports betting operators can appeal to the Court of Appeals or file a complaint in the Supreme Court.
In October 2022 Carlos Gajardo published a letter aimed at online gambling sites operating in Chile.
In a text published by the newspaper La Tercera, he stated that international operators "try to position it " so that their operations do not appear illegal, but said: "The law is quite clear in prohibiting all games of chance except for what is explicitly established in the Penal Code: the Chilean Polla de Beneficencia, the Concepción Lottery, horse betting and casinos authorised by the Superintendence of Gaming Casinos (SCJ)".
In June 2023 Club Hípico, the Valparaiso Sporting Club, and Hipódromo Chile began legal action against four online sites which offer bets on local horse racing competitions. Among the companies denounced are Betsson, Coolbet and Betcris.