By
James
- 25 July 2022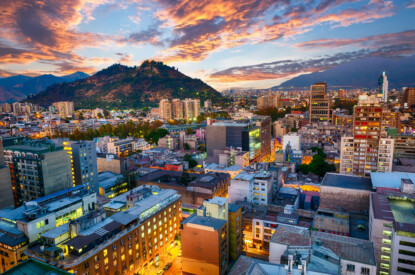 President of the Chamber's Economy Commission, Daniel Manouchehri announced that online gambling legislation will be discussed in the Chamber of Deputies early next month. Lawmakers could either consider an online gambling bill put forward under the previous administration of Sebastián Piñera or could look at any new bill handed down by the executive branch.
Deputy Manouchehri said: "One hundred and eighty million dollars is illegally wagered a year in online casinos, without taxes, without rules, without consumer rights. That is why I have decided to put it on the table, to discuss the project that regulates online gaming. The time has come for them (offshore operators) to submit to the laws, to submit to Chile," he argued.
The legislator added that the project presented by the last administration was flawed and needed to be improved in parliament. One possible option he said would be that a proportion of taxes raised by online gambling should go to the districts that have casinos, as this would make up for any potential shortfalls in tax revenue.
Meanwhile Minister of Finance, Mario Marcel said: "If the government sends a better project, we will process that one. The important thing is to be able to move forward. We are going to work on it in coordination with the executive, especially with the Ministry of Finance."
Due to the increasing presence of online gambling and sports betting in football lawmakers have recognised that it is time to deal with the issue especially now as the Gaming Board (SJC) has also stated that online gambling is illegal except under special conditions.
In July 2021 The Ministry of Finance of Chile reported that it had prepared a draft regulation for online gambling and sports betting. Online gambling would fall under the SJC. The government initiative would allow companies to apply for a five year renewable licence or a temporary license for just six months. According to the draft bill: companies must be incorporated in Chile and firms operating online games would pay a special tax of 20 per cent of their gross income. A license fee of 1,000 tax units (UTMs) per year would be imposed on five year licence holders while the fee would stand at 100 tax units for those companies granted a licence with a shorter term. (The value of one Chilean tax unit stands at around US$68). An additional 2 per cent of gross income per year would be imposed and earmarked for sports bodies/agencies while 1 per cent per year would be imposed for the promotion and development of responsible gaming. Players would also be subject to a tax of 15 per cent on any income obtained via gambling.