By
James
- 24 August 2023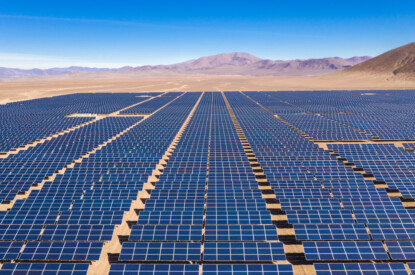 During an online training session with around 290 officials from municipalities across the country, the Chilean Gaming Board (SJC) reiterated the fact that slots outside of casinos are illegal.
The session covered "the requirements for the qualification of gaming machines prior to the granting or renewal of the municipal patent for games of skill or skill."
The head of the SCJ's legal division, Manuel Zárate Campos said: "In our country, the development of games of chance is, as a general rule, an illegal activity, unless a law expressly authorises it, such as the case of gaming casinos, horse riding, the lottery, and the Polla Chilena de Beneficencia. "
For this reason, he added, the SCJ was actively promoting measures to prevent and combat illegal gambling, working with municipal governments and other government bodies.
The official asked those attending the conference to continue to work together in order to prevent the illegal proliferation of slot machines. For this reason, the conference addressed the context and scope of the opinions issued by the Comptroller General of the Republic on the matter.
"Since they are not subject to any type of control, it brings with it a series of damages for people and for the country, among which we can state the violation of citizen and consumer rights, the affectation of tax collection, the non-existence of responsible gaming policies, particularly with regard to girls, boys and adolescents; the eventual commission of crimes of fraud, smuggling and money laundering."
Slots outside of casinos have been a long running issue in the gaming industry in Chile where they are often present in arcades. In 2017 the Office of the Comptroller General of Chile issued a statement clarifying the procedure for the municipal governments when it comes to defining when machines should be classed as gambling machines in so called 'neighbourhood casinos.'
In May 2018 the Senate's advisory Commission for Decentralisation and Regional Development unanimously approved a bill that sought to prohibit the operation of slots or games of chance outside of premises legally allowed to offer gaming. Then in June 2021 a bill to prohibit the use of slot machines outside of casinos in Chile was approved by the country's Senate.
However the situation remains essentially unchanged. According to Cecilia Valdés, executive president of The Chilean Association of Gaming Casinos (ACCJ) illegal slot machines are still a major issue in the gambling industry with as many as 70,000 illegal slot machines in the country.