By
Phil
- 10 August 2023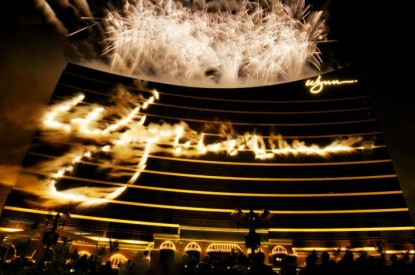 Wynn Resorts has revealed that its mass gaming tables in Macau were operating at 120 per cent of 2019's figures throughout July.
For the second quarter as a whole, mass gaming revenues were four per cent higher than during the corresponding revenues before the pandemic.  EBITDA across Wynn's entire Macau business reached US$246m in the second quarter, equating to 72 per cent of pre-pandemic levels. 
Wynn CEO Craig Billings said: "What a quarter. Who would have thought just six months ago that we would be run rating $2.2bn of property EBITDA? Market-wide GGR momentum in Macau has been impressive, building through the second quarter. The strength has continued into Q3 with mass drop per day in July exceeding what we experienced in each month in Q2 and reaching 120 per cent of daily mass drop in 2019.
"Hold was a bit of a mixed bag in the quarter as we held high in our VIP business, but that was more than offset by low hold on the mass table side," he explained. "We saw strength across the property with several components of the business above 2019 levels.
In the casino, mass table drop increased four versus Q2 2019, despite the fact that portions of Wynn Macau's casino were closed for renovation during the quarter.
Mr Billings added: "The quality of our product and service, the relaunch of our loyalty program, and our very robust non-gaming events calendar, all helped drive 14.2 per cent market share in the quarter, consistent with our share as we exited 2019. On the non-gaming side, our retail business continues to be incredibly strong, with tenant retail sales increasing 47 per cent relative to 2Q 2019.
"If you think about a world where there are no longer any junkets and we're holding market share, I'm incredibly proud of what we've been able to do on a combined basis but certainly we have work to do in terms of share downtown and the business will grow as that share does. Our focus is on driving share downtown and that's how we think about the business going forward. That's why we did those renovations in the first place."
"Volume inherently smooths volatility so when you had tour groups and core mass and more bodies coming to Macau, the impact of volatility was inherently muted. That's just not the case right now so I expect to continue seeing volatility."
Elsewhere, Wynn Las Vegas delivered $224m of adjusted property EBITDA and revenues of $578.1m, an increase of $17m.
Mr Billings said: "We saw strength all over the place; the casino, the hotel, the restaurants, retail, you name it. All supported by a consumer that seems more than willing to continue spending on unique luxury experiences. Wynn Las Vegas and Encore Boston Harbor continue to perform well, generating a new second quarter record for Adjusted Property EBITDAR at our combined North American properties."
Operating revenues from Encore Boston Harbor were $221.9m for the second quarter of 2023, an increase of $11.8m
Mr. Billings highlighted: "In Boston, like Vegas, Encore had a strong quarter, generating $69 million of EBITDAR, an all-time property record. We generated record GGR in the casino, led by strong growth in slot handle and the addition of retail sports betting earlier this year." 
CFO Julie Cameron-Doe added: "Boston generated adjusted property EBITDAR of $69.1m, an all-time property record. EBITDAR margin was 31.1 per cent, up 80 basis points year-over-year. We saw broad-based strength across casino and non-gaming during the quarter. In the casino, we generated $193m of GGR, a property record, with strength in both tables and slots." 
Lastly, construction is now underway on Wynn Al Marjan Island, the planned integrated resort in the UAE, with secant walls and soil compaction complete and over 40 per cent of the required hotel piles in the ground.
Mr Billings added: "This is the most exciting new market opening in decades, and we will bring our A game to this development. Our 40 per cent equity ownership and management license fees will drive a very healthy ROI for Wynn Resorts shareholders."