By
James
- 17 July 2023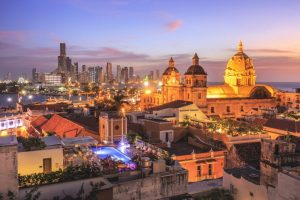 Marco Emilio Hincapié Ramírez has become the new president of Colombia's gaming board Coljuegos. He was appointed after the previous head of the board left two months ago. Hincapié assumes the presidency of Coljuegos after having been manager of the Bogotá Lottery, magistrate of the National Electoral Council and deputy to the Tolima Assembly, as well as holding other public positions.
The previous head of the board Roger Carrillo resigned in May having been in the position for just over two months. The position was temporarily filled by Sammy Libos Zúñiga who had previously served in the Ministry of Finance.
The position is becoming an increasingly political one as President Gustavo Petro reshuffles his top positions in order to try and get his health reform bill through congress.
In February President Gustavo Petro presented a controversial health reform to lawmakers which his government says will improve primary care, expand access to treatment, raise healthcare worker salaries and fight corruption. His plans to create a more state controlled system were met with opposition from members of his own cabinet who warned that the reforms would be too costly.
In April the president asked for the resignation of vice ministers, affiliated with the El Partido de la Unión por la Gente, Liberal and Conservative parties due to their failure to support his health reform bill. Amongst them was Roger Carrillo, a member of the Conservative party, who was only put in charge of Coljuegos in March this year.