By
Phil
- 13 July 2015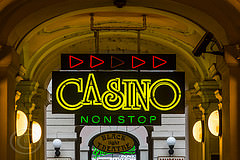 The Czech Financial Administration has performed as series of raids on casino operators in Prague and has seized over CZK1m in property and cash for unpaid taxes.
Czech Financial Administration (GFR) spokeswoman Petra Petlachova confirmed the raids had taken place but wouldn't divulge details on which operators had been guilty of owing tens of millions crowns in taxes to the state. She explained though that the state would now put up the properties for sale in auctions.
"These were the operators of the casinos that work across the Czech Republic and who owe tens of millions of crowns to the state in taxes," she said.