By
Lewis
- 5 October 2020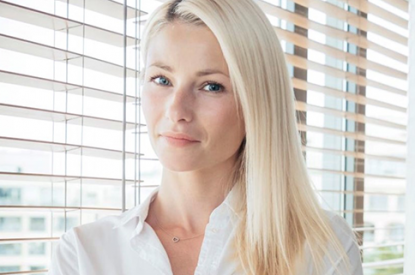 The Covid-19 pandemic has presented a host of challenges to the working practices of igaming solutions providers. G3 talks to Tania Johannisson, Director of Game Integrity and Risk, about the measures Evolution has taken to mitigate extra risks while continuing to innovate.
Due to the outbreak of the coronavirus pandemic, could you outline the impact on the Game Integrity and Risk at Evolution?
The efficient and secure processes that our operations have been governed by for so many years were severely challenged by the sudden social distancing requirements imposed by governments. In order to continue operating we had to rapidly change the way we run our Studios, as remote work for our operations is impossible.
In the expected Evolution fashion, while we had to change a lot of legacy processes and setups, we applied the same creative and innovative mindset around game integrity, setting the same risk targets and goals, as well as reaching the set KPIs and performance metrics.
The team worked harder, we added additional analytical metrics to ensure the same level of control. Basically, we were doing things differently to meet the external requirements, while providing a safe environment for our employees and keeping to our ambition of operational excellence and leading game security standards. These are challenging times, but our team has become stronger than ever.
What types of new technology are you using in order to protect your operators? And what strategies will Gaming Integrity and Risk departments need to adopt in the future?
Developing and enhancing the right detection and monitoring tools is an ongoing process. Our current proactive detection reports portfolio is being audited and supplemented with new detection leads and techniques on a regular basis, in order to stay on top of all the technical developments within the industry.
However, looking into the future, an element of further technological advance must be applied, so AI (Artificial Intelligence) is certainly on our radar. We are already running the first tests and are very pleased with the results that these provided.
You recently launched Crazy Time, described as your most complex game ever, how does having so many bonus rounds in a game such as this, impact your role in decreasing risk?
The innovation that is applied to the creation of new games, must also be applied to the monitoring systems and tools protecting these new games. Crazy Time includes four new bonus games, more than we have ever had in one game, including: Cash Hunt, Pachinko, Coin Flip and Crazy Time.
First, we look at all the new aspects of a game and try to think like an advantage player. We then use our experience and creativity in working out how we can reduce this way of playing, with the overarching goal of building a programme that ensures peace of mind for our business and our customers.
What markets is Evolution currently focused on? Where are your new areas for growth?
A key part of our growth is due to the expansion of the live offering in new markets. To meet the increasing demand for Live Casino, we have focused on growing our presence globally, in particular within the US.
Over the past year, we have doubled our capacity in our first US studio in New Jersey, as well as planned our entrance into the neighbouring state of Pennsylvania. Building has begun on what will be our 9th studio globally, and also makes us the first Live Casino provider to be licensed in the state, securing a preliminary waiver status back in September 2019.
We are also planning a further studio in Michigan. We enjoy considerable opportunities to further develop, expand and refine each operator's Live Casino solution through our existing customers. Our recently announced agreements with BetMGM, PointsBet and Golden Nugget, allow us to provide Live Casino services in the US online gambling market.
Looking to the future, we will continue to utilise these opportunities to bring more potential end users and give operators greater opportunities to promote the product in new regulated markets.
How does entering new markets create challenges in your game integrity and risk?
Our detection tools target the entire network and we are dependent on betting data rather than physical locations of end-users, so from an analysis point of view there are no major obstacles – activity generated in the new market is automatically added to our detection reports and red-flag systems portfolio.
The main challenge is to ensure the required level of integrity for gaming equipment. Suppliers do not hold worldwide licensees and entering a new market often means that you cannot continue with the existing suppliers or benefit from an existing contract.
In new markets, we have to find new suppliers, build new relationships, and perform testing and checks with the purchased products, which we do to ensure that the quality of the equipment meets our requirements.
We are a global leader withing Live Casino, which means we are very strict when it comes to security and durability of our table gaming equipment, therefore, several products that are used within Game Integrity and Risk have been designed and built in-house. This is followed by running regulatory tests and acquiring licensees to then be used in our own operation.