By
Lewis
- 16 September 2019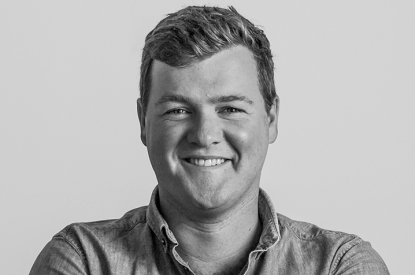 A whole new generation of online casino players have never been to a casino and will likely never go. Is the industry giving these valuable new players the games and experiences they deserve? How important is a multi-brand strategy? Head of marketing at Marathonbet, Sam Behar, who oversees all global marketing efforts across Europe, Asia, CIS, Africa and Latin America, joined a panel at the Casino Beats conference in London last month to discuss the Customer Journey and Marketing track – specifically 'Finding a new generation'
What does "casino" mean to an audience that has never ventured into a land-based location?
We can't assume that an audience unfamiliar with land-based casinos automatically associates the term with an amazing gaming experience. Casino is a term that means something very different to an older generation familiar with land-based locations, and while there are numerous brands that have distilled their offer into "casino, games and Vegas," I think it's an error for brands to use 'Vegas' as this catchall term – I believe it's a lazy way to articulate the offer to the consumer. For those that have not visited a land-based location, the word 'casino' has been productised, while for those that have visited a land-based location, "casino" isn't a product, it's an experience. However, if you've visited a UK casino you'll also realise that it's a fairly drab experience; a casino in London feels like a library compared with the funfair that is Vegas.
Should there continue to be a defined line between "casino" and "sports book" online in terms of both brand and offer in the future? The High street was separated this way, does this mean new-gen online players view things the same way?
In an ideal world, sports books and casino products would be a dual experience intrinsically linked together, however, practicality prevents this, as operators without a single wallet encounter unsurmountable logistical issues operating two very different types of products. At Marathonbet, we are one of the few operators that owns its sportsbook and offers a single wallet. We don't operate with a third-party in terms of the sports book, but for the casino we integrate with third-parties and leading global gaming partners to offer a best in class experience. In an ideal world, the complete offer would be a single seamless customer experience, but at this moment it would be very difficult to even move in this direction. While there are clearly players looking for a combination of both experiences, we also need to cater for an audience that only want to play casino games and those that only want to make a sports bet. Currently, they are distinct and different audiences, but over time, I also think they will merge into one.
Is it possible to offer a single seamless experience?
The nature of the way in which people interact with gambling brands, predominantly on their mobile device, means that it almost certainly will become a seamless experience. However, tradition dictates that these products should be separated, which is why you see brands with multiple products in the UK, offering multiple Apps for each different element of their business. I would like to see products integrate much more, but the reality is that gambling brands move with their audience. As younger consumers grow in numbers, without the experience of land-based casino gaming, they won't recognise the difference between placing a bet on the Premier League and having a spin at the casino – to them, it will be the same experience.
What differentiates a player whose experience is totally online as opposed to generations with land-based (omni-channel) experience?
Our proposition to the market is that we are a low margin, best price sports book. Our message to customers is that we were the best priced book maker in 2018/19 Premier League season. What we have done to cater for our audience interested in casino, is to take our industry leading, in-house sports book platform and added best-in-class casino, because we want our customers to have the best experience possible. We haven't created a Vegas brand, nor have we created a poker brand or a separate slots or games brand – instead we have seamlessly integrated as one platform, which we believe is what a younger audience wants.
Can a single brand accommodate all the different types of players, or is a multi-brand strategy the best way to engage with defined and striated audiences?
We seek to meet the demands of our customers, who want a seamless experience between products and a single wallet for convenience. As a result, Marathonbet's website gathers all these elements in one place. We don't offer every product under the sun. We operate a best in class sports book and casino – and we reinforce this message by underlining the strength of our brand internationally, with sponsorships and global partnerships. We understand that our brand operates across a range of markets and jurisdictions. We have created one brand that caters for everyone and have done so very successfully.
Scott Stratten of UnMarketing talks about the idiocy of trying to market to millennials on social media platforms. Should we discount social media as a platform to reach the next generation of players?
You can't ignore the fact that social media consumes a huge amount of the social time of customers. However, while social plays an important role, I think the days of match by match commercial offers are over. The big events will always resonate, such as Cheltenham and the Gold Cup, but they have become a one-stop-shop for everyone to see what is being offered during these races. Game by game messages via social media don't have the appeal or engagement they had in previous years.
Back in May, I saw a post on LinkedIn called "The Power of Social Media Marketing" by Gary Vaynerchuk. He has a significant following on LinkedIn and during his presentation on stage in Las Vegas, he stated that if his audience wasn't spending every single marketing dollar on social channels they were doing something very wrong. I was horrified that this was the message that was being delivered, because the last thing you want to do with your marketing budget is spend it all on social – particularly if you're looking to attract a young audience. I don't believe social channels are able to drive the levels needed for true audience engagement as described by Scott Stratten. People throw around lofty titles such as "meaningful conversations" and "deeper understanding" into the brand mix, but the reality is that the most ignorable form of advertising right now is on social media.
At Marathonbet the way we deliver messages through social channels is by re-engaging with an audience that wants to connect to us. We predominately talk to our existing audience, people that already follow us and have said that they want to hear from us. If they click the like and follow button, it means we have a much more meaningful conversation with our audiences. When it comes to using Facebook, the platform has its own Gambling Team, who continually try to sell you priming – in which they seek to prime your audience before an event – but it never works. Ultimately what you get is a huge rush of customers, depositing a small amount, who never return again. And that's not the approach we take.
I don't believe that brands should stop marketing to social channels, but ultimately we must fully engage with audiences. The rules to achieve this are simple, insomuch as that every piece of advertising has to communicate what we do. It's not a case of just shouting an offer at someone.
People have to remember who we are and right now that message is that we are better priced than any other book maker in the UK. That's the takeaway message – and the question is, can you deliver that message in a meaningful way on such an ignorable channel as social media?
Another pertinent issue is that a lot of brands are attempting to become a news-feed in addition to their betting offer. It's a means by which they're seeking to further engage with their audience, but with the best will in the world, no-ones going to their betting operator to see what's happening on transfer deadline day. Punters visit SkySports for this level of information, and while breaking news is timely and interesting, you see that everyone's just repeating the same message. Trying to cut through in an environment such as social media is so difficult. One of the stats that we've seen is the number of metres that people swipe per day on their phone – which averages 98 metres. People swipe their phone as they interact with social media the total height of Big Ben every day. So imagine what impact you're making placing a tiny gambling image in the midst of all that?
Will mobile become the only platform to reach this generation of players – and why?
The only conversion route will be via mobile phone and the most effective way to communicate with a young audience is when they are not looking at their phone. This is borne out when you look at the shift in global media buying. Investment in media right now if focused on traditional media, which is experiencing a huge resurgence. Press is about to see its best year ever for advertising in its vertical and there are multiple reasons for this. We are seeing bus-sides advertising sparkling water aimed at young women, where previously they were advertising accident helplines and travel insurance targeting an older audience.
As the conversion point shifts exclusively to mobile for a young audience, it is a complete waste of time considering desktop for this audience, but the way to communicate with them effectively means that you have to look everywhere but their mobile devices. One of the internal conversations we have concerns "screen drain." People are drained looking at their phones all the time, which is why you're now seeing essays of copy on a Tube adverts, because you have 13 minutes of dwell time while you're in transit, which means that you're going to read even the most text heavy advert. The reason why we are seeing a resurgence of traditional media and why this form of media is winning, is due to how ignorable it is to deliver advertising online to a push audience. It's the reason why radio has been such a successful media channel for Marathonbet in the UK.
How does your profiling of players adapt to a racially more diverse, non-traditional and better educated audience that defines this next generation?
No gimmicks, no flashing lights or spinning wheels on tables; we give customers a value proposition that we stand by. The proposition is that you we consumers what they are going to get and why. Our sports book is defined by our betting odds and bigger winnings, while our casino simply serves the best in class games. Gimmicks and fanfares are not the right route to a European audience when communicating your message. A younger audience in particular is much, much savvier than we give them credit for and so we need to communicate on a very clear basis.
Is the industry experimenting enough with new experiences/new games/new offers to appeal to this new generation of players?
I don't think the offers from operators treat customers seriously. In adjacent verticals we are seeing campaigns rewarding loyalty, as opposed to those that only give rewards to new customers. If you look at Sky TV spending £40m on their VIP programme, they are offering a reward service because loyalty is so important. Bookmakers need to make a stand against this offer mentality.
Our differentiator is that we knew Marathonbet had to stand for something. We present offers that are interesting and dynamic and give consumer choice. The Marathonbet value proposition is that of low margin, best price. My answer to whether operators are doing enough to engage with customers with new experiences and offers – is absolutely not! Customers see through offers for what they are. Scott Stratten would be pushing the case that you need to engage with the customer on a much deeper basis.
How do you build that rapport with the customer on a long-term basis?
You have to be considerate of the real-estate with which you talk to someone, whether that's a youtube video or a post on instagram or email – the conversation has to develop. How many bookmakers have picked the most famous actor they can find and stuck them in their ad campaign because it's tried and trusted methodology? The difference now is that you have to create ongoing conversations, otherwise you're just being belligerent – shouting the same thing at the customer over and over again. At Marathonbet we are very fortunate to have a number of channels available to us, with access to great clubs in Europe and Latin America that enables us to engage with customers that love their sport.
I think brands get lost in new ad campaigns with celebrities. I hope we are engaging with customers in a much more considerate and savvy way, otherwise we are just another shouty brand. We are trying to differentiate and engage with new audiences. To achieve this we strive to deliver simple clear and concise messages. Are we going to see the end of gimmicks? Maybe. Television is a dying media across the UK and people are going to have to be more savvy about how they cut through all the noise.