By
Lewis
- 3 December 2020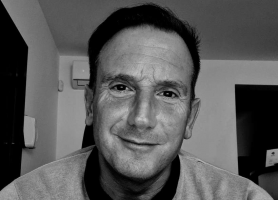 Mark Taffler, Chief Commercial Officer at Green Jade Games, explains the importance of arcade skill games to the industry's future and why younger demographics familiar with life-like videogames just aren't impressed by traditional slots.
Mark begins by describing the ethos of Green Jade Games and the developer's passion for wanting to change the industry.
We are unique in that we create three different styles of online casino game; normal slots, KO slots and Arcade Skill games. This is our USP. We are the only provider that provides such a uniquely blended portfolio of content.
Slots are slots. They look like slots, feel like slots, and play like slots. We can't begin to talk about our KO slots and Arcade Skill games until we explain our patented Skill Balance Pot. This piece of technology allows our games to provide the players with a uniquely rich experience.
For example, in our KO slots the RTP and the maths model in the game knows when someone should be rewarded with a win. This translates in-game to a hint or opportunity to change a losing line into a win line. This is then the time for the player to knock out losing symbols using their smash symbols, and to align the loot chests.
This unlocks the feature round, free spins, bonuses and/or cash money. If for whatever reason a player doesn't choose to take this win or misses it, then the money from that win goes back into the game and can be won by another player. This makes the game excitingly volatile for the player whilst keeping the integrity of the RTP secure.
We are not different for the sake of it. We are very passionate about wanting to change the industry which is why we develop at least one arcade skill game per month. These are based upon hyper-casual social games with familiar UX's. A good example is Jade Puzzle. Here, the player stakes once and plays until they finish the round. Connecting the pieces on the board is a very popular mechanic and these games are great for markets where RG is a key driver alongside lower stake limits.
We have also introduced the BIG version of our match three arcade skill game – Candy Prize. This game sees the player match three symbols to knock them out whilst vying for points, wins and cash from the base game. In the BIG version we have allowed players to bet every time they move, meaning that the game has a performance not dissimilar to that of a slot game, but still provides the player with a far more engaging session on the screen.
How do you fuse traditional casino slots with elements from gaming to produce unique, yet player-familiar, titles?
It's not easy, but this is what defines Green Jade – the ability to mix the entertainment of a social game with the excitement of a slot. We have wonderful mathematicians and very patient game designers, who spend months working hard on creating the perfect blend of RTP and entertainment. It's a very exciting process which we all get involved in. The key is our Skill Balance Pot allowing us to mix RNG with skill and still keeping a persistent RTP to the players.
How significant are arcade style games within your portfolio and roadmap?
Long term, they are our most important games because this is where the industry is heading and why we created Green Jade in the first place. Short term, our slots and amazing KO slots are stronger revenue generators and also form part of our long-term strategy to catch current players with slots, show how fun skill is with our KO slots and slowly build a knowledge about the power of our Arcade Skill games.
Who is the target audience for arcade skill games? What is the typical demographic of player?
The typical demographic is someone who has played hyper social casual games or PC gamers as there is actual gameplay within our titles. This represents over 90 per cent of the population. However, this demographic does not yet exist en masse in the casino CRM database. This is our whole rasion d'etre and why we get out of bed in the morning. We create this exciting new content to help casinos attract a new demographic in order to grow the entire industry, not just our share of the existing industry.
How important is player control to younger players?
I'll leave the demographic terminology to the marketing experts; however, I believe that we are now talking of Gen Y and Gen Z as the most appealing demo for brands. These are people who have grown up with devices in their hands. It is their language and their currency. For someone who has played games that look like films, going onto a casino and seeing static 3×3 slots is not going to be the most appealing thing for them. Although we cannot recreate their experiences on social games like this, we can make their online casino experience much more enjoyable.
What is the right balance between entertainment and providing players with enough reward to keep them interested?
They are intrinsically linked. Reward is something that drives the level of entertainment and keeps the player playing long enough to receive the reward. Mixing RNG and skill is key to get a gambling arcade game flying. We are testing different models as we go along and as an example, we have developed a bet in-game function to mimic the bet cadence in a slot.
How can skill-based wagering expand its audience and operator base?
This is a matter of timing. Operators are not the problem as most want to take our arcade games. The problem is that the current customer base is there to play slots and the skill/social gaming audience is not at the online casinos in masses yet. We know that younger audiences now watch esports and Twitch streamers and are much more aware of online gaming. Once someone is in the casino lobby, we need arcade games to be placed correctly. This is an opportunity for operators.
Rather than serve as an alternative to traditional slots, how can skill-based gaming products surpass the competition and lead from the front? When will its potential reach fruition?
Of course, there is no alternative to sugar or water, just complimentary offerings such as flavoured water, fizzy water, and sweetener. Slots have always been and will most likely be for my lifetime the main revenue driver for any casino. There is a paradigm shift happening in the US right now, with IPOs' and acquisitions of esports and tech companies because the market sees just how much potential there is with younger savvier consumers. We work closely with our customers to ensure we're at the forefront of their plans, ensuring placement, tabs and marketing campaigns. Ultimately, fruition might be a long time coming.