By
Lewis
- 15 January 2018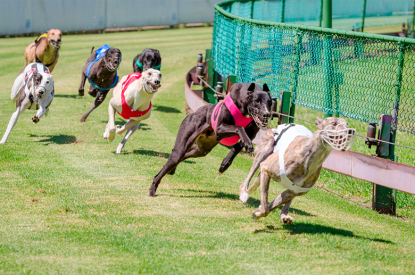 Sandra McWilliams, Sales Director at SIS, says despite a changing landscape for the sport, there's a real opportunity for growth
There's no hiding from the debate concerning media rights in greyhounds racing which has hit the headlines in recent months. The scene is changing as rival distributors go head-to-head. But while change is often feared, it's also an opportunity to embrace new ideas and improve what has previously been on offer
With the competition for media rights we have seen, the real winner will be the sport itself. There's still very much a desire from bookmakers and bettors for greyhounds, and providers such as ourselves are leading the charge to provide all stakeholders with an improved experience which is both entertaining and engaging.
Improved service
Through the launch of new channels and products, 2018 will be an exciting year for greyhound racing. At SIS, we've taken a lot of time and effort to provide a new service which will not only improve the betting experience for punters, but will also provide bookmakers with an attractive proposition to generate additional revenues.
The new SIS Greyhound Channel for online and retail, which launches in early 2018, offers over 80,000 betting events across the year, seven days a week, and includes virtual races which are becoming increasingly popular. With an event taking place around every three minutes at convenient times, plus the option of an end-to-end betting solution for operators, including pictures, data and starting prices, bookmakers will be able to take full advantage of the additional betting opportunities and offer them to their customers.
To complement this even further, our new fully-fledged greyhound pricing derivatives service will create new markets which have previously been difficult for some to offer due to the labour and time-intensive nature of pricing such odds in-house.
Additional markets such as match bets allows bettors to bet on one greyhound beating another, while also wagering on the distance the winning greyhound wins by, and bet without the favourite. Furthermore, users can get to see what their returns will be on our forecast and tricast fixed odds markets, rather than waiting until the end of the race. There's also the opportunity to bet on the total performance of favourites at a specific greyhound meeting, and betting on the favourites against the entire field. These new markets allow new audiences without a pre-existing knowledge of greyhound racing to take part in the action, as they are 'spin and win' style bets similar to roulette.
Engaging with a new audience
Although it is one of the oldest and more traditional sports, greyhound racing still represents an exciting opportunity for bettors. The sport has built a legion of fans, but those with close connections to dogs also recognise the need to attract a new audience to secure the long-term future.
We've seen short-form betting become a popular market for other sports in recent times. Betfair recently launched new football betting feature, Quickbets, which lets exchange users bet and trade on five-minute periods of a match.
Greyhound racing holds similar attributes to the markets that Quickbets and other short form betting events offer, and it's where the sport can really grab the attention of bettors keen for a quick flutter. The quickfire nature of the sport means that it is quick and easy to understand, whilst races last around 30 seconds and occur every eight minutes throughout the day on the SIS Greyhound Channel. This represents a significant opportunity for frequent and quick betting, which should resonate with today's bettors wherever they are in the world.
Once again, the greyhound racing industry continues to grit its teeth with all stakeholders determined to secure the sport's long-term future. With over 30 years' heritage as a trusted partner, SIS is well placed to play its part in helping the sport become an ever-greater proposition for operators and bettors.
Related Stories