By
Lewis
- 15 June 2020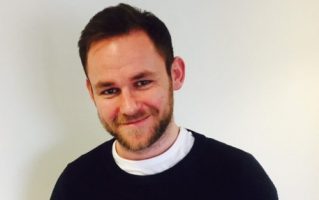 Emerging markets promise to be the driving force behind the future of online sports betting according to John Gordon, CEO of Incentive Games.
The well documented decline in live sports betting over recent months during the Covid-19 pandemic, has led to numerous discussions about how sportsbook and gambling operators can protect their business and retain customer interaction during this peculiar time for the industry.
With all major sporting events and traditional betting leagues across the world either cancelled for the remainder of the respective seasons, placed on indefinite suspension or announced alternative staging dates, sportsbook operators have been forced into making smart decisions about how they offer wagering markets which will keep punters engaged with their product until the current hiatus in live sports comes to an end.
The jump made into virtual sports by this industry group has been significant to say the least. Companies touting opportunities which do not rely on live sports and their associated events have been in huge demand across an industry sector devoid of its daily sustenance. Most compelling has been the activity shown in the emerging markets category, especially centered around Africa and its insatiable appetite for sports betting, particularly football.
Africa has been experiencing a boom in sports betting for several years, and the current situation has only heightened the emphasis on what is potentially one of the fastest growing online gambling markets around. The growing population and burgeoning technology scene in combination with the wide support of mobile money has intensified the focus around online betting in the region. Virtual sports are more than a passing trend for the gambling audience on the world's second-largest continent as it was already popular before the pandemic.
In a demographic where youth is a defining feature of the gambling public, the acceptance of virtual products from this tech-savvy generation is much higher than in other jurisdictions with an older average age, who are more skeptical of technology. This characteristic of the African bettor also explains why the rate of mobile penetration on the continent has skyrocketed over recent years and is now by far and away the most popular mechanism for placing bets, with almost 75 per cent of bets placed using a mobile phone according to GeoPoll.
Although mobile phones are used by a large part of the African population, the cost of cellular data is still high for a significant part of those users. These users prefer solutions that have low data consumption such as Opera Mini Extreme. Most virtual sports games have high resolution animations that are not visible on or not preferred by Opera Mini Extreme users. Incentive Games has developed Virtual Soccer games that specifically cater to mobile players that prefer low data consumption.
As a supplier they have seen how players have reacted to virtual sports in the absence of live sports. Empowering this society with a fully optimised virtual sports, mobile-first constructed product, which has the capability to service non-JavaScript enabled browsers, such as Opera Mini Extreme, is the perfect solution for capturing the imagination of players in emerging markets like Africa.
This genre of product has been successfully implemented across a number of sectors and now has a proven track record of generating significant results for operators in those areas, none more so than the current interest being directed towards the virtual betting scene because of the ongoing global situation. Forced into the limelight, virtual sports betting is not only filling the gap left by live sports wagering, but in many areas there has been a serious upturn in new fans created for non-traditional betting markets, with the prospect of them staying popular long after normal sports wagering returns.
The popularity of virtual sports and virtual sports betting is not something which has happened by chance. Key suppliers in this gaming category employ highly skilled and deeply considered methodologies in the creation of their Free-to-Play (FTP) and Paidto-Play offerings, engaging customers with sophisticated gamification practices to ensure operators receive the very best opportunity to maximise conversion rates and monetise their activities.
Incentive Games not only caters for the endusers data and handset limitations, but have added their proprietary gamification techniques, previously used for their free-toplay games, to the virtual products, giving the end user new features never seen before on virtual sports. Firm gamification favorites such as: Easter Eggs – the random player rewards and bonuses system, the Facebook integrated Brag Button and Social Share features, and Unlockable Content.
After an initial drop in overall number of wagers in mid-March, Incentive Game's operator clients saw an increase in virtual wagers in April that compensated completely for the loss of wagers of live sports. Although the total number of wagers in April was the same as in January, we have seen a 15 per cent to 20 per cent lower average stake amount resulting in a lower monthly turn over.
They also saw an increase in players playing virtual soccer and these players have been on average placing more wagers per active player. This means that a lower number of overall active players have been responsible for the same amount of wagers compared to when there was still a full offering of live sports.
Most discussions during this pandemic start with questioning the potential of esports, live casino and virtual sports. Towards the end of the discussion the question that usually remains is how much potential these products have when live sports come back. We now know what the maximum potential is for virtual sports due to these unique circumstances and we will now focus on maintaining as much as possible of this potential when live sports come back.
Catering for this breed of user is not as easy as it may seem at first. Although consumers often prefer betting via mobile devices, the infrastructure within the varying regions is extremely diverse, as many lack the high-level telecommunication networks enjoyed across Western areas. This key metric means products must be specifically designed, enabling customers operating low tech devices, in low data consumption communities the opportunity to engage with the betting product in a user-friendly manner.
FTP products, actioned correctly, can compound traditional industry problems regarding failing acquisition strategies, a lack of brand loyalty and difficulties in driving traffic to higher value verticals. The cross-sell opportunities from a well-developed FTP betting product, utilising advanced user interface, UX design and the latest gamification philosophies can propel the conversion rate of acquired registered users to acquired depositing users.
The ever-changing rocky terrain of online gambling will almost certainly return to a standard pattern upon the resumption of live sporting events, but with one rather large exception. Virtual sports, especially across Africa, will have found a secure foothold amongst the betting slips of the passionate punters. Leveraging major advantages over its live attendance sister format, virtual sports is a 24/7 provider, where any sport can be played at any time, over any duration.
Gone are the days of waiting for the season or a tournament to commence, a week for the next crucial match or 90 minutes for the result. Virtual sports offer complete flexibility and adaptability to furnish any market with a betting scenario live sports cannot contend. In an industry currently looking for a short-term fix, virtual sports provide a long-term solution best suited to the future of sports betting.