By
Lewis
- 11 January 2021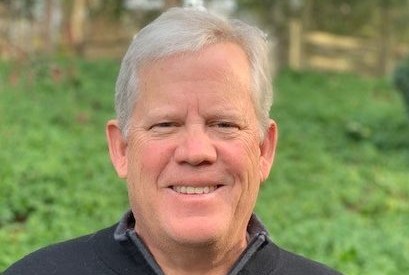 Brooks Pierce, Chief Operating Officer and President at Inspired, tells G3 how the company is going to expand its virtual sports portfolio and his expectations for US market growth. Brooks begins by explaining the key to Inspired's online and mobile game success in 2020.
Inspired's online and mobile games have gone from strength to strength in 2020. What has been key to your online and mobile success?
We've used our years of gaming, market research and analytical data to expand our roadmap of games and deliver compelling experiences that increased our market share. In mid-2019 Inspired created a 2020 Interactive product roadmap with plans to release at least twice as many games per month as in the previous year, and to leverage and license our most popular retail and interactive brands and the best mechanics and innovations.
The speedy integration after our acquisition of the Novomatic Gaming Technology Group in October 2019 allowed us to strengthen our offerings further by converting some of NTG's most popular themes and titles for online gaming, including Reel King and Cops n Robbers.
Reel King Megaways and Centurion Megaways have been breakout hits. How do you make games stand out from the crowd and what has driven the individual success of these two titles?
We started with two proven brands, Reel Kings and Centurion, that already had a following and added a strong mechanic, Megaways. The key was that players were already familiar with and even passionate about the Reel Kings and Centurion brands, so the team added the game mechanic Megaways to provide another amazing experience.
We also launched these two blockbuster games with a robust marketing campaign that used social media to engage customers in a contest that pitted the main characters of each game against each other in an epic showdown. Through Twitter and LinkedIn campaigns, Inspired asked existing and potential customers to vote on the winner of a Summer Showdown: Centurion, with more than 2.5 billion lifetime plays, or Reel King, with more than three billion lifetime plays. Customers rallied to vote in this ultimate battle. The poll was close, but the Summer Showdown champion was the beloved soldier – Centurion!
What is the typical demographic for Virtual Sports and how do you tap into the player's mindset during the development process?
We see a convergence in the styles of players, and virtual sports appeal to a cross-section. Whether it be sports bettors, lottery style players or even slot players, the appeal of virtual sports is that it is generally a low-stakes play with a graphically entertaining reveal and a very high frequency of events. This dynamic makes it an attractive product for operators around the globe to offer to their customers.
How is Inspired going to improve and expand on its portfolio of virtual sports in 2021? What is next for a new generation of virtuals?
Our Virtual Sports business is positioned for continuous growth with V-Play Plug & Play, a complete end-to-end online and mobile product solution that allows operators easy access to Inspired's Virtual games with minimal integration effort. In the retail segment, we are excited to be going live with our second lottery in the US, the DC Lottery. We also expect widespread growth in US markets as we expand in both retail and online. We are not forsaking our core, long term customers, though, and have introduced our newest virtual soccer product, V-Play Soccer 3.
This latest addition to the most popular Virtual Sports series of all time will make sure that our existing customers are fully supported. We also continue to look at additional sports such as baseball and hockey, which have broad appeal and passionate followings in some of our key strategic growth markets.
Specifically, are there any upcoming interactive games you can offer us some insight into?
We are really excited about Bonus Island, which features the new Mystery Boost game mechanic, and Fruity Bonanza should be interesting with our new mechanic, Scatter Drops. We will continue to do what we do best: that is, create games that are innovative, compelling, robust, and rich in graphics with the best technology available. We will continue to engage and entertain players around the world while providing our customers high-performing games.
Brooks H. Pierce has been in the gaming industry for more than 25 years and is currently the President and COO of Inspired Entertainment. Before joining Inspired, Mr. Pierce was the Managing Director of the Americas at Aristocrat Technologies; Chief Revenue Officer for the gaming division of Scientific Games; President and Chief Business Development Officer for Sportech PLC, a UK-based gaming equipment and systems supplier; and held various roles within Scientific Games Corporation, including Senior Vice President of Marketing and President of Scientific Games Racing.