By
Lewis
- 6 January 2021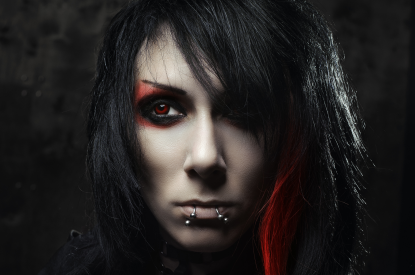 Tetiana Shumakova, PO at Evoplay Entertainment, believes the speed and simplicity of instant games is ideal for welcoming new online players.
What is the appeal of Instant Games compared to other products in Evoplay Entertainment's portfolio, such as Table Games and Video Slots?
When it comes to the advantages of an instant game, the clue really is in the name: it gives players the chance to enjoy instant entertainment, rapid game rounds and a quick-fire result. Since instant games allow users to choose from a range of offers, players feel more engaged with the experience and the consequences for retention (even when it comes to newcomers) are predictably strong.
Instant games can also combine multiple different mechanics within a single title, which is the greatest advantage they have over slot and table games. Differences in design and gameplay are also important. Players enjoying a video slot can expect to see spinning reels and symbols, while instant games offer a practically unlimited number of ways to showcase their theme. That allows developers to take commonly used themes to the next level – and really produce something exciting that can keep players coming back.
How does the design process of Instant Games differ from other verticals?
In my view, instant games are the blankest canvas on which a designer can project their vision. One of the reasons that I enjoy my work so much is that we're given maximal creative licence here at Evoplay Entertainment, which really shines through with the high level of originality in our games.
Experimenting with thematic and visual effects, as well as gameplay features and mechanics, makes our product development pipeline a fascinating process. Brainstorming ideas with my talented colleagues is a great pleasure – it's always a rigorous exercise for the development teams at Evoplay Entertainment, but the results speak for themselves, with a collection of titles that really allow us to punch above our weight.
Could you tell us more about your latest title, Pachin-girl, and its Japanese slot machine inspiration?
Pachin-girl is our newest instant game title. The main source of inspiration was her hugely popular land-based cousin, the Pachinko slot machines found in Japan. The bright lights and buzzing atmosphere of the parlours in which such machines are played also gave us food for thought when creating the game.
We endeavoured to capture the most exciting elements of Japanese life, while maintaining the beautifully simple 'thrill of the spin' that draws players to RNG gaming in the first place. Working on the project was an exciting experience, but not without its challenges. The feedback from fans has been excellent, which always makes it worthwhile in the end, and enables us to hone our future products even better.
At the game's launch, Ivan Kravchuk, CEO at Evoplay Entertainment, said: "With Flashing lights, swirling sounds and hundreds of tiny metal balls, Pachinko, or Japanese pinball, is a must-try for any tourist looking for the 'Japan experience'." How does Pachin-girl epitomise the 'Japan experience'?
For fans of Japanese culture, Pachin-girl is a must. Take a look at its design, and the inspiration becomes clear. The popular national iteration of paintball, played with luminescent and colourful balls in brightly shining rooms, play a central role, and is one that we're sure players will love.
The title is also brought to life by its main character, Pachin-girl herself, who was designed in the style of Japanese anime and showcases our authentic representation of that iconic genre. Anime has a burgeoning fan base the world over – especially when it comes to gaming, so we were confident that we were putting together a game that would resonate really well with certain demographics of our players from across LatAm, Europe and beyond.
What is the demographic for Instant Games?
That would depend on the type of game! In the case of Pachin-girl, our title draws inspiration from Japan; but was also designed for a global audience with types of gameplay that our players would know and understand. This is especially true when it comes to connecting with a global fanbase. Followers of Far Eastern culture, particularly in its most popular forms such as Anime, can easily be found in practically every corner of the globe, so we have no doubt that the title will achieve its goal of attracting a worldwide following.
Having said that, it's not just the game's theme that will appeal across borders though – and we've gone in strong on making sure we have a product that will also stand the test of time. The cutting-edge gameplay features which our Instant Game showcases, such as a unique Free Spin round and a built-in bonus video, will be warmly welcomed by online gaming enthusiasts all around the world.
Are there any distinct player behaviour differences when it comes to Instant Games?
I'm very proud of how many players our studio's games have attracted, especially when it comes to our Instant Games (and the ones I produce!). I believe Instant games give players a real sense of involvement with a unique experience, usually by having to strategically select an option from a number of different choices. That element of calculated risk is likely to appeal to sports bettors, as well as fans of strategic video games – which shows why they've been so popular this year with migrating sports customers during the cancellation of sport (especially when compared to alternatives).
Taken as a whole, though, Evoplay Entertainment's portfolio is designed for bettors who want something different. In a market where the themes on show are often tired, recycled and overused, we bring something fresh to the table. Our aim is to create games that can in effect create a new type of player behaviour – and in effect, give them a chance to really enjoy something new.
Despite being RNG-based, do you believe Instant Games offer an 'easier to understand' environment compared to slots, particularly for sports punters new to casino games?
Undoubtedly. Without the element of reels, which can be very confining for flow the game, designers have far more space to and ability to better replicate the thrill of live action – as well as creating an environment that migrating players can feel at home. If, for example, you are looking to create an experience that replicates sports betting, then instant games are the best option, because they are free from the mechanical constraints you might find in a slot – and can really give players the chance to feel the same thrill as they do with betting on sport.
Of course, when it comes to comparing with slots, one thing is consistent across both types of gaming, the excitement of the RNG-based wins that are awarded at random. The difference, however, is that for new players, Instant Games are far more understandable. This in my view, is the crucial differentiator. In a regulatory landscape where the financial limitations on casino gaming are getting tighter by the day, visual designs are more important than ever, particularly when it comes to attracting players from other verticals – and this is what Instant Games can provide given their simplicity.
Where do you see the biggest popularity for instant games? Is it case of targeting the genre to certain markets?
In my view, a game's mechanics, design and theme are far more important than the genre it sits in. The online gaming community is home to such a wide variety of different titles that's its unlikely players will only stick to one category – especially if your product is good enough to attract players from other disciplines to give it a try.
Of course, at the same time, a game's theme can be deployed to attract a specific target market. Classic titles, such as dice-based games, are better suited to an older audience in markets where table and land-based games have a strong heritage. Conversely, in my view, the new generation of player tends to go for more innovative titles, with the likes of High Striker and Penalty Shoot-out proving popular because they offer exciting twists on the classic modes of gameplay.
How do you think this year's challenges will affect the way you develop instant games in 2021? Is it a case of shifting themes and mathematics to appeal to the prevailing environment?
This year's lockdown period necessitated drastic changes to the development of instant games – as did the shift in player behaviour. With land-based out of action for much of this year, it was self-evident we were going to see more players entering this space, particularly in markets like LatAm, which inevitably leads to far greater competition between developers.
As a result, we've certainly looked to diversify the type of content we're producing – this has allowed us to ensure we can also make sure our operator partners are able to attract land-based audiences looking for a replacement, but also ensure that they stick around after once they discover how fun the experience is.
In my view, Instant Games have done a great job in filling that gap – as it recreates the same lightning-fast betting experience, as well as few barriers to entry in terms of skill and understanding (which can be a real barrier to slots for many sports punters).
Can you shed any light on your development portfolio for 2021 – what kind of Instant Games does Evoplay Entertainment have in store for players?
We've got a blockbuster launch calendar in the pipeline for early 2021, and it's going to be all about taking what we've done best this year and making it even better.
The festive season saw us launch a number of really high-performing Instant Games, including Xmas KenoCat, which proved really popular with our players – and offered some wonderful holiday-themed fun. Thanks to our diverse approach to creativity, we've got something in store for everybody next year. We know what our players enjoy and have learned plenty this year about developing products that can offer a real cross-sell to land-based and sports bettors looking for a replacement.
While I don't want to give too much away in terms of themes, we've got a wealth of new mechanics we're looking forward to unveiling – so do make sure to watch this space for plenty of bumper announcements soon enough!