By
Lewis
- 27 April 2020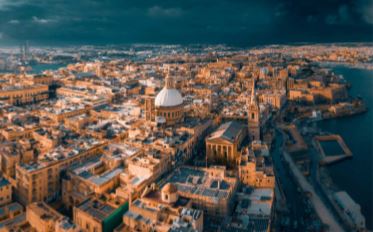 Ori Zilbershtein, Chief Business Development Officer at Hyperion Tech, questions whether one of the industry's most important hubs has the ability to grow in light of a shortage of talent.
Malta is a prime location for iGaming companies. Great infrastructures and robust regulation and legal systems were built to support the industry ever since it was born. The journey to become an iGaming nation brought with it aggressive economic growth, and in turn attracted talent and created a steady flow of funds due to the large number of expats visiting and living on the island.
Every coin has two sides though, and in the last five years there has been a growing trend of increased rent prices, lack of commercial and living spaces, higher relocation costs and intensified competition, making it harder for talent to afford a living on the island and for companies to grow further.
There's no doubt that the iGaming industry is the only gem in the crown attracting talent to the island and other digital industries have been left behind, including online marketing and cyber security to name a few. Malta is very successful in creating good conditions for iGaming to build a base, but it is still lacking the ability to attract the right kind of talent from Europe and beyond.
A centralised economy around iGaming alone has started to take its toll on the market. With growing rent prices, companies are having to increase their compensation and relocation packages to secure suitable talent for specific jobs. Combined with a shortage in professional training programmes, the growth grinds to a halt.
The only option left now is to diversify the knowledge and talent base and start growing supplementary industries which are symbiotic to iGaming, such as data and analytics, cyber security and digital marketing.
Why are other industries not an attraction for talent at the moment?
In a similar way to how Malta became a hub for iGaming firms which helped to draw in talent from overseas, we're now experiencing the beginning of that trend for blockchain and cryptocurrency start-ups on the island too.
The government has ramped up its efforts and focus on these industries, which is allowing them to grow and attract individuals from Europe and beyond.
While Malta focused on one or two industries, others have been neglected and it's now a territory that is a less attractive option for IT specialists amongst others. The country did not foresee the resources needed to set up training or education programmes for developers, cyber security or even digital marketing. Other European nations have taken a step forward ahead of Malta with this regard, setting up programmes to develop new talent in these important industries.
The digital sector bubble and its consequences
Having only one industry as the main attraction for talent comes not without its consequences, and a worrying trend emerges which shows the bubble is about to burst.
According to a study conducted by the Central Bank of Malta in 2019, the exit rate of foreigners from the island is at a higher rate than observed in other similar economies. The report estimates 45 per cent of foreigners who were engaged in the workforce left Malta after two years, and 25 per cent of foreigners left the same year as they joined. One major reason is the rise in living costs, such as rent.
Living costs were not the only factor determined to influence expats exit rate. Worries about future career prospects, low wage employment compared to other countries and securing a better future for their children were also among the top reasons.
Growth is highly dependent on the long-term prospect of the workforce and the industry itself, as everything we do impacts the future of the market and the country. Relying on one industry alone, which is estimated to account for 12 per cent of the national GDP in Malta, offers only limited growth.
One of the determining factors of productivity and growth has to do with the accumulation of human capital and knowledge over time, also called learning-by-doing. On site professional training and guidance, combined with learning by doing, gains valuable experience for the employee and raises overall productivity for the company.
The lack of diversity in industries brings with it a tight cap on the type of talent that flows into Malta, and one determining factor for innovation on a market level is the diversity of ideas and projects. The more ideas entrepreneurs bring within the same market over time, the better that sector grows and learns.
So, what can we do now to ensure a better future for the Maltese economy?
There are no quick fixes and a real effort should be made by the authorities for the long-term future of the island. On one hand, the government and official authorities should come up with better subsidies and programmes for professional education and training for expats and local talent. This can ensure the knowledge stays in the market and lowers the turnover rate, giving better prospects for talent.
Start-up accelerator schemes as well as benefits to attract companies should be initiated in order to ensure new ideas and projects hit the market.
It takes just one big start-up breakthrough to create an entire wave of attraction for talent on the island. Overall, if Malta becomes a start-up hub for Europe it will already attract brilliant minds to it. That demands real long-term programmes in specific industries.