By
Phil
- 12 October 2023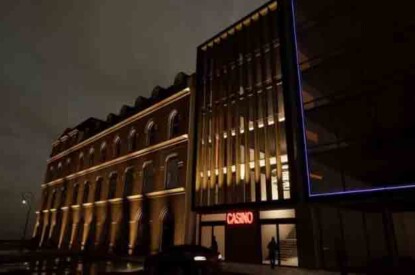 Isle of Man-based Altostratus Limited has updated its plans to build a £30m casino at the Middlemarch site in Douglas.
First touted in August last year, it will see the six-storey building offer a casino, a bingo hall, sports bar, offices, car parking spaces, 25 apartments and a rooftop garden for residents. Once planning permission is given, the existing Palace Hotel & Casino would transfer its casino licence from its current location on Douglas Promenade.
John Bell the Project Manager for ADG Architects, said:  "The proposed development at Middlemarch will be one of the biggest commercial schemes seen in  the town centre for several decades and will help link the growing leisure offering on the North Quay  with the well-established shopping and business districts in Lower Douglas.  
"Subject to obtaining the necessary approvals to move their casino licence, Palace Hotel & Casino  Limited will be an anchor tenant for the development, with two of the three floors in the leisure  complex earmarked for their casino, conference, and entertainment offering.  
"Altostratus is working closely with the Manx Development Corporation (MDC) to ensure that the  scheme fits well with MDC's wider aspirations for the Lower Douglas area. Further discussions will  take place with MDC over the coming weeks ahead of the formal planning application being lodged  later this year.'
An ADG Architects spokesman said the new 'central hub' would serve as a venue for markets, festivals, the TT races, and it could host an outdoor ice rink during the festive season, enhancing 'the overall appeal and sustainability of the town' and would 'help to support local businesses and the growth in the local business economy.'