By
Lewis
- 21 September 2020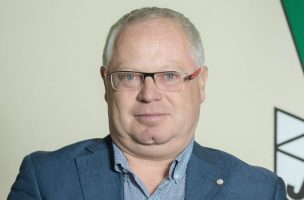 André Kruf, Sales Director at Kajot Group, tells G3 that despite the manufacturer's current focus on developing its online offering there is still cause for optimism amongst land-based operators.
Kajot Group will be celebrating its 25th anniversary in 2021. How has the business developed in recent years?
Whilst I have only been in the company for a year, I have known Kajot Group since 2003 when I began working with the owner. Kajot Group was founded in 1996, which began in operations and the development of software for gaming machines and standalone solutions before VLT solutions were introduced into operations in around 2008/9.
Currently, we have branded operations in Czech Republic, Slovakia, Croatia, and Romania in around 120 locations. In recent years, we have also begun developing online content as well as serving around 11,000 VLT machines connected into the network.
How prevalent is the familial ownership in the ethics and values of Kajot Group? Was it immediately noticeable when you joined the company last year?
Yes – we have only one owner so there is a quick decision-making process and there are no intentions of taking the company outside of family ownership. It is key to Kajot's identity. Whilst it is no longer a small company, we now have around 60 companies in the group, it still has this family identity.
Kajot Group supplies land-based casinos with games and devices, develops games for online casino and is an operator through Kajot Intacto. How do you balance operations across these verticals? What does Kajot Group primarily see itself as – a developer, supplier, or operator? What is the company mindset?
Our mindset is changing all the time as seen in recent months with the pandemic. Currently, on the online side we are really strengthening and connecting three or four online casinos every month. On the other hand, land-based operations have suffered during the crisis. Now we are coming out of it, turnover has quickly picked up but now we are hearing about a potential second wave. So, it is difficult to define.
If you had asked me half a year ago, I would have said we are focusing more online but looking at other countries in the region to expand our land-based operations. Now the land-based machine segment is at a standstill and we do not know where it is heading. We prepared projects and entered partnerships during Q4 2019 worldwide including Latin America, Mexico, and Spain. Now, we just do not know. As it is, our focus is on the online sector.
You reference how Kajot Group's land-based operations have suffered and online operations have soared in recent months. Has it necessitated a strategic rethink or restructure?
Most resources are currently invested into our online sector like similar companies who are in the same position and predicament as ourselves. It is not surprising that most of these companies are orientating towards online development. We are rethinking and reconsidering our position. We are originally a land-based company and believe there will be land-based operations in the future. With a virus like this, you are in a continuous process of adaption.
Interestingly, we reopened our operations in Czech Republic, Slovakia, and Croatia. Within two or three weeks we were almost back at the same GGR level per machine on last year which came as a surprise. Prior to reopening we would have considered 70 to 80 per cent as a success. We are aware there could be a second and third wave, yet we see this potential and will continue with our land-based operations.
Are resources and assets shared between land-based and online operations? Do developers work across the two or are they separate entities with little crossover?
We try as far as possible to have one development team for both land-based and online which work in tandem. Before, we developed separately. This is a positive trend as we are now recruiting in software development all the team and expanding internally as the teams are integrating and have great synergy.
What differentiates Kajot's online content from the competition?
Unlike many other companies, we are still mixing up our online casino operations with land-based features which explains our success in our home markets. Currently, we are a B2B supplier for online content although we plan on building our own online casino in due course. Our games are unique. For the moment, we are supplying our online content into the countries around us and this has proven successful.
In other markets, this can be negative as people expect similar types of games to those already produced by major players. We are looking actively at Spain and Latin America where we will need to adapt and orientate more towards the typical online features of those jurisdictions but I look forward to seeing how successful our games can be outside of our home markets.
What are Kajot Group's plans for the next twelve months? Are the next twelve months one of consolidation or expansion?
We are continuously communicating with our new global partners who would like to continue with our land-based projects – the machines are ready, and we look forward to supplying these to market. Regardless of the virus, that is one our goals for next year. For online, we are teaming up with strong partners to supply to big markets outside of home territories. We are recruiting every month into our technical departments and with all our projects, we are fully booked up for the next two years. The future is positive.
André Kruf is Sales Director at Kajot Group, a leading Czech manufacturer of gaming software and equipment based in Brno. He is also a shareholder and CEO of Daily Fantasy Sports company European Fantasy League, based in Malta, and Chairman of the Board of Directors at Czech football club, FK Jablonec.