By
William
- 1 March 2023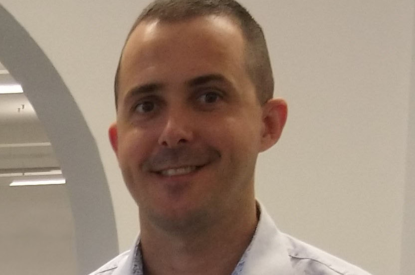 As the regulatory burden on operators increases with costly player registries, data-sharing schemes and heightened compliance checks, Adam Doyle, Head of Gaming – Platform at LexisNexis Risk Solutions, shares his expertise on the implications of regulatory changes looming across both sides of the Atlantic.
What are your views on the prospect of compulsory affordability checks in certain European jurisdictions? They have been viewed by some as detrimental to player safety and an incentive to unlicensed operators.
The UK is really leading the way with regard to affordability checks, however with no established industry best practice, there's still a way to go. When they were initially proposed, many people saw them as an easy way to determine who "can afford to place bets".
However, this is not the case. Affordability assessments can be a really important tool that operators can use to gain insight into a player's potential vulnerability, but alone, they are not the answer.
There is no silver bullet to protect players from harm and ensure responsible gambling, but affordability checks are an important piece of the puzzle, alongside other tools like behavioural and transaction monitoring.
The effectiveness of affordability checks depends on the data being used to enable them. In the UK we are lucky to have multiple data sources readily available that can be performed in the background, with less impact on the customer experience.
In other European countries where this data isn't available, operators must rely on intrusive and time-consuming processes, such as manually requesting payslips.
As regulators increasingly demand costly player registries, data-sharing schemes and heightened KYC and compliance checks, how does the LexisNexis RiskNarrative platform ease the burden on operators?
With so many different markets available, all with different regulatory requirements, it's becoming increasingly difficult for operators to maintain compliance without a huge and complicated tech stack.
The RiskNarrative platform has multiple data and technology suppliers already integrated, and we are constantly looking around the market for new integrations, to ensure operators can access as many global solutions as possible, including self-exclusion registries.
With access to a variety of data sources, through a single API integration, this helps our customers align with the regulation needed to enter new markets quickly, whilst protecting their players.
Political chaos has seen the review of the UK Gambling Act punted into the long grass once again. When this does eventually see the light of day, what are your expectations for the potential changes?
UK Regulation is constantly evolving, and I believe it's moving in the right direction. I think regulation needs to better evaluate what technology and data is available and set realistic and actionable guidance for operators, with realistic timescales.
One of the challenges faced with the current gambling act is the lack of industry best practice – operators are often left trying to interpret the guidance before they can build their strategies. Any regulation that provides operators with guidance to better protect players is – at least in my opinion – worth the wait.
How will more stringent affordability checks affect how operators engage with their customers over onboarding, verification and affordability?
Without additional data becoming available, more stringent affordability checks will require players to upload manual documents. This will not only negatively impact the player experience but also put compliance and responsible gambling teams under added strain.
The data required is already available to other industries, like financial services, allowing them to gain insight into a customer's affordability for loans, bank accounts and other financial products.
This data would be invaluable to the Gambling industry too, providing operators with a frictionless insight into a player's financial situation. But allowing operators to access this data brings challenges.
How can and have operators been preparing for these regulatory adjustments?
Most operators are focusing on building or sourcing technology to gain a single view of a player, so they can not only demonstrate their decision making and prove compliance to the UKGC, but also build a clear and comprehensive picture of a player. The current guidance puts a lot of emphasis on understanding a player's typical behaviour.
Continuous monitoring of transactions and behaviour allows operators to trigger checks when typical thresholds or activity changes for a player helping identify potential signs of vulnerability early on. Operators can then take action by performing additional affordability checks or reaching out directly to provide support.
The UK Gambling Commission is often a yard stick for regulatory changes elsewhere. Will these future policies carry over to the U.S. as the market matures?
I hope so! We are starting to see new European markets like The Netherlands enforce guidance similar to what we see in the UK, and using the additional data sets available to them to assess affordability. And with some of the new LatAm markets such as Brazil, its highly anticipated that there will be some form of affordability checks required from the start.
The US is somewhat unique in that it's actually a collection of new markets. In this industry things are always changing quickly, so I'm sure this is something that will be a point of focus in the near future.
It's really encouraging to see so many countries prioritising responsible gambling, but there is still a lot we need to refine and build upon. There isn't a one size fits all solution to player protection. The regulators really need to look at what data is available as well as the profiles of the players in their region.
In what ways are U.S. operators leveraging the experience of the European regulated markets for problem gambling intervention?
Firstly, it's important to highlight that a lot of the big US operators are also the big Europe operators. There are many valuable insights U.S operators can gain from player behaviour and transactions in other jurisdictions, including the UK and Europe.
Monitoring a player's patterns and activity is an incredibly useful tool that U.S. operators can implement to identify potential vulnerabilities early. This technology can be widely adopted across the different jurisdictions, with the rules tailored to the risk profiles of the regions.
What challenges are U.S. operators facing as they strive to achieve a balance between player protection and growth in an environment where everyone is jostling for market supremacy?
One of the biggest challenges is the lack of a standard practice. Each state has its own interpretation on what operators need to do and different suppliers are licensed for every state.
Any operator looking to enter multiple states, will require multiple licences, data providers and technologies, which all equates to a highly complicated tech stack and potentially a lot of development work.
That's really where we come in. The RiskNarrative platform helps operators to build different strategies for different regions via one single integration.
Operators can access the wealth of data sources already integrated within the platform or else choose to bring their own suppliers and we will carry out the integrations for them.
In this way, we can help operators significantly reduce the time, cost and complexity of entering a new region, whilst also helping them ensure they're keeping pace with regulation.