By
Lewis
- 8 July 2020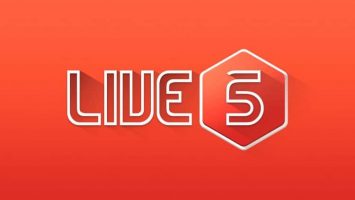 Lloyd Butler, CEO, shareholder, and founder of Live 5, explains how the developer has taken the opportunity in recent months to strategically plan for the future and prepare for retail gaming's return.
As retail gaming slowly gets back onto its feet following the global shutdown, how has the pause in retail operations impacted Live 5?
The hiatus has allowed us to take a step back from our usual frantic day to day operations and focus on improving other areas of the business. This includes our gaming systems, tools, market research, new innovative gaming mechanics and strategic partnerships.
Whilst the past few months have undoubtedly been tough for the wider industry, we have made sure to put that time to good use and now that we are slowly emerging from the crisis, Live 5 is in a very strong position to drive growth for ourselves and our partners over the coming months.
How do you think land-based venues will recover with social distancing guidelines still in place across much of the world?
Despite social distancing measures being in place, there are a lot of opportunities for operators to use the situation to move towards the betting shop of the future. To do this, they need to come up with bold plans and push exciting ideas and new concepts into their retail outlets.
I am talking about things like integrating more online games into retail betting terminals, rolling out a single wallet that can be used across online and land-based play as well as aligned loyalty schemes and reward programmes.
Of course, there will be a strong emphasis on player safety and social distancing, but now is the time for retail operators to make significant changes to ensure they adapt to – and capitalise on – the situation.
How is Live 5 ensuring it is business as usual when the industry returns to 'normal'?
We have various plans in place to cater for different scenarios which may unfold. For Live 5 it will be business as usual very soon as we have utilised the latest technologies to enable seamless communication and development across the team.
We have studied the industry closely and we expect to be even more focused when things return to normal. This will be quite evident with the content that is launched and the partnerships announced in the coming months, so watch this space.
Live 5 develops games with land-based venues, server-based gaming networks, as well as online and mobile casinos. How, if at all, has the pandemic shifted Live 5's focus between retail and online?
We have distinct teams which focus on the respective areas of retail and online. So, the focus is always there in both areas. However, I do feel we have taken advantage and planned for the future more strategically as a result of the pandemic.
There is no doubt that our online distribution has received extra focus and is benefiting massively as we enter new markets and strike partnerships with operators on a weekly and monthly basis. In fact, recent growth in our online business is the biggest uptick we have seen to date.
What are the main differences between developing content for retail compared to online?
They are technically very different as they use different technologies and require different skill sets. The project lifecycle differs too, with retail a much longer process due in part to the extended test cycle that we undertake as we develop the game.
This creates unique challenges when it comes to omni-channel content, as we need to develop both online and retail versions of the game simultaneously to ensure they are ready to go live at exactly the same time.
What trends has Live 5 identified during the lockdown, whether it be player preferences or improvements in gamification from competitors, that might inform your game development process going forwards?
There are several mechanics we are working on which the team is very excited about. Coupled with great partnerships, we expect a busy and exciting 2020. It will also be interesting to see how player behaviour has been affected and where new Live 5 innovations can play a big part in leveraging the post Covid-19 trends starting to emerge.
Live 5 have signed a number of partnership deals over the past twelve months. Should we expect to see this continue? From a developer's standpoint, what do you look for in a partner?
We are very selective with the operators we work with and see the partnership as a two-way thing. This is because we work closely with our partners to create the best content possible for the markets they are targeting. We have some very exciting partnerships to announce through 2020, and these will be revealed sooner rather than later.
Could you tell us more about your content roadmap for the months ahead?
We will continue to grow our roster of operator partners, across both land-based and online. We will enter two new markets in the coming weeks – Canada and Italy. We also have several omni-channel partnerships in the UK ready to go live imminently. It's going to be a busy few months for sure.