By
Lewis
- 4 November 2020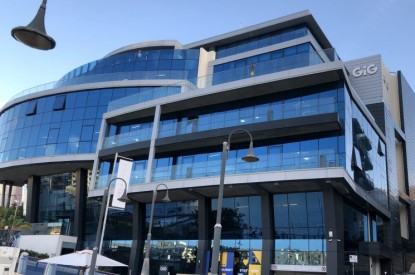 GiG has posted revenues in Q3 of €17.9m, representing 78 per cent growth year on year and eight per cent quarter over quarter. Adjusted revenues were €14.2m, a 42 per cent increase annually.
EBITDA was €3.2m, up 850 per cent on 2019, and adjusted EBITDA margin of 22.5 per cent. Adjusted revenues for platform services were €5.4m, 51 per cent up on last year.
"The third quarter of 2020 has delivered a significant step forward for GiG as a B2B focused organisation. Year over year adjusted revenues grew by 42 per cent, while EBITDA improved by €3.6m (850 per cent)," commented Richard Brown, CEO of GiG.
"This growth in financial performance is complemented with strong success in the platform sales funnel which resulted in six additional long term contracts signed in the quarter, securing future recurring revenue growth.
"The majority of the new contracts comes from newly regulated markets. I am confident in the continued development in our sales pipeline which continues to develop stronger than ever and shows strength of long term value driving contracts.
"During the third quarter we continued to execute along our overall cost saving programmes with opex down 14 per cent year over year, while still absorbing around €500,000 of one-off costs related to the restructuring of the business.
"Our platform went live in two new and exciting regulated markets of Spain and Croatia supporting Betssons expansion of the Rizk brand and is a testament to the flexible and robust nature of the platform.
"We continue to make entry into new regulated markets a key priority for GiG which is where we see a growing demand and market position, as well as more diversified, sustainable and profitable revenues.
Revenues in media services were €8.6m in Q3 and EBITDA was €4.0m. EBITDA for sports betting services improved to €-0.7m, including €0.3m in non-recurring redundancy expenses.
GiG added six new agreements for platform services in the third quarter and entered into a strategic partnership with Betgenius, creating a fully integrated sportsbook and platform solution for operators in regulated markets.
Sports betting services restructuring continued, with a further reduction in operating expenses quarter over quarter. WSN.com continued to grow in the US market with ATH in September now present in nine US states
GiG's platform went live with Betsson's Rizk.com brand in Croatia and Spain, whilst the number of employees decreased from 695 to 467 year-on-year, whereof around 40 supports the transition agreement with Betsson.
GiG's CEO explained that regulation of the gambling industry is driving long term opportunity and success for GiG: "There might be a short term impact as markets such as Germany transition into the regulations, however GiG is confident that mid to long term the growth of new partners who move from retail into online, such as our recent signing Tipwin, because the local regulation of iGaming and sportsbetting, will lead to growth that outstrips the current markets opportunity for GiG."
Post Q3, GiG signed a long term agreement with Slotbox Limited, a creation of Ireland's casino group for the provision of GiG's iGaming platform, omnichannel solution and frontend development to launch their new online casino.
They also signed a long-term agreement with Bet Seven Online Ltd for the provision of GiG's platform for the launch of its first brand, SuperSeven
As part of the company's strategy to end white label agreements, GiG has rescinded its Swedish and UK licenses and October's reported revenues are 48 per cent better than the same period last year.
Mr. Brown added: "I am very proud of the efforts and dedication of the entire organisation over the last 12 months who have contributed so valuably towards such year over year growth in both revenues and EBITDA and we now look to set out the road to grow towards the next phases of the company's growth.
"We continue to focus on the optimisation of the company towards a pure B2B organisation that is well positioned to continue to deliver results and growth.
"As demonstrated in the third quarter, we will grow our existing business while continuing to enter new markets, add new contracts and further recurring revenue streams to the business, driving the company onward towards its long term ambition of becoming a top three company within the B2B iGaming space."