By
Phil
- 12 July 2013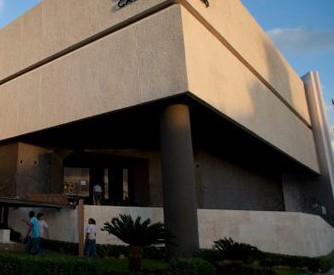 The number of gaming establishments continues to grow in Mexico and is higher than previously believed.
The 11 man Investigative committee now looking into the gaming industry has been informed by Mexico's Interior Ministry (SEGOB) that there are currently a total of 409 gaming establishments in Mexico. Head of gaming within the Interior Ministry, Marcela González Salas provided the data to the Investigative Committee this week. The committee is currently looking into the federal government's past involvement in the issuing of licences. This is amongst growing evidence that licences may have been trafficked by former members of Mexico's Interior Ministry (SEGOB).
SEGOB's new assessment over the extent of gaming in Mexico is 17 per cent higher than it had reported in November 2012 when it published a report called "The General Situation Regarding Licences." According to this report there were a total of 349 casinos then operating or about to open. As the report was published at the end of the President Felipe Calderón administration the new figures mean that data regarding gaming differs between the previous and the current administrations by 60 or 17 per cent.
Appearing before the committee Salas said that there are now a total of 409 gaming establishments in Mexico. 381 are open and 28 are currently closed. In its report last year SEGOB stated that it had granted a total of 681 gaming licences throughout Mexico. However the new administration again differs and puts the figure at a total of 775. With 49 the state of Nuevo Lyon has the highest number of gaming establishments. This is followed by Baja California with 41, District Federal with 39, Jalisco with 37, and the State of Mexico, with 35.
As well as investigating the extent of gaming in Mexico and the granting of licences by the previous administration the committee has been charged with delivering a report to the Chamber of Deputies and proposing legal measures, policies or legislation on the back of its findings. This is amongst growing calls that Mexico's antiquated gaming, which date back to 1947, be finally reformed.
Related Stories