By
William
- 23 December 2021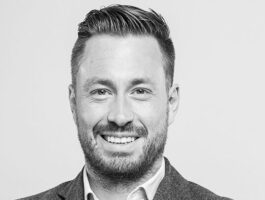 In November, new live casino studio On Air Entertainment launched its debut offering, Standard Blackjack. After embarking on a mission to disrupt the live casino space with 'world-leading' content in December 2020, the company has succeeded in bringing its live dealer product to life in less than a year, hiring a 200-strong team and expanding to four operational hubs.
Andres Rengifo, Managing Director of On Air Entertainment, gives G3 the lowdown on a busy 12 months culminating with the release of Standard Blackjack and what's to come from the new studio.
On Air's first title to go live was Standard Blackjack. Why start with this title and how does it differ from other Blackjack titles out there?
With a shortage of online blackjack tables for players, we saw the opportunity to plug the gap with our debut. We wanted to scale up our operational presence and developing Standard Blackjack as our first game has allowed us to master this area.
Reinventing the wheel, when it comes to blackjack, was not the way we wanted to go. Instead, we focused on making sure we had a market-leading blackjack product. Putting the player first, we included live one-to-one and customer support chats, and among features that scale the game we've got "Side Bets", "Pre-decisions" and "Deal Now" that minimise the waiting time for players and accelerate the game turnover.
To give us an edge in the marketplace, we plan on adding more features to offer both our clients and players more choice. The next steps for us are to add more languages and more tables to keep up with supply and demand – our Standard Blackjack is designed to appeal to seasoned pros and newbie card players alike, and we've already seen our tables fill with players in the few days we've been live.
How is On Air looking to disrupt the live casino sector? What niche does the studio see in the market?
We pride ourselves on the fact that we brought our initial offering to market in record time, taking just 11 months to get our first live casino product developed and live, which was achieved through the synergy of On Air's collective experience and united culture.
That's a huge win for our business, but really it's only the very beginning. We're on a mission to disrupt the live casino space with world-leading content, but we'd be naïve to think this could be achieved overnight.
Our focus now is on slowly building both our brand and products, continuing to nurture our brand story, and easing into the marketplace with well-priced quality content. Take the brand LG in the television segment, for example. The company now offers some advanced products, with OLED TV and other high-tech engines, but they couldn't achieve this until they had got the basics right.
LG now gives the likes of Panasonic, Sony, and Samsung a very good run for their money with top-end technology, placing them alongside the very best. Our roadmap will allow us to do the same: we can build competences along the way, whilst focusing on R&D items in parallel, allowing us to generate some funky products within the next 18 months.
Another string to our bow is the existing reach we can access through the Microgaming platform, along with our business architecture, which allows customers to onboard On Air content as if it was just another game. This is a huge asset and something which allows our games to be taken almost instantaneously.
We also pride ourselves on our zero-risk commercial model with no extra or hidden fees, regardless of size or appetite. We want to make casino management simple, saving both time and money for our customers. Getting exactly what is paid for with On Air Entertainment's product offering makes us win together.
In the space of a year, On Air opened four operational hubs and undertaken a significant recruitment drive. How have you managed to hit these targets in such a short timeframe?
We recruited in four different operational hubs because they each had something different to offer and help us build On Air Entertainment.
Our main headquarters is in Malta – with a lot of our current and prospective customers being based there, we wanted to get people on the ground that can meet and showcase our product in person, while also maintaining great relationships by being accessible and not just virtual.
We've also got a top-notch streaming team in our Riga studio and IT Hubs in Latvia, Estonia and Poland to give both our clients and players the best experience. For our on-camera talent, we selected the best presenters Riga had to offer who have had premium training to ensure players feel immersed in the games they play.
We're also incredibly proud to have hit over 200 employees at On Air Entertainment, almost doubling our workforce in the last month alone. Hitting such a big milestone in less than a year is an impressive feat, and we don't plan on slowing down anytime soon – there's still so much we want to achieve as we expand our offering and reach new markets and players.
But none of this would have been possible without us making a concerted and consistent effort to build a strong internal culture from day one, while building a positive workplace environment for the On Air family.
What are your plans for 2022?
Looking ahead to the new year, we certainly won't be slowing down. When we released our Standard Blackjack game, we knew we wanted to add more to build it out. On Air's Standard Blackjack achieved Malta Gaming Authority, Isle of Man and Latvia certification for go live, and we're planning to expand our offering to multiple regulated markets in 2022, including the UK and Greece early in the year.
While we still have a few upcoming additions to Standard Blackjack to close out the year, including a second environment and more languages and tables, we're aiming to introduce a third blackjack studio environment in January 2022. This setting will showcase a completely different look and feel to our current and upcoming environment, with a more modern theme to give players a range of settings to choose from, plus we'll also be introducing additional English language tables.
We are also working on our next game, Standard Roulette, which we're earmarking for a Q1 2022 release. Without giving too much away, our debut roulette release will build on the atmosphere we've already created by using cinematically arranged multiple camera angles for an immersive experience as well as professional dealers presenting in a sleek and modern environment.
Keeping up that momentum, we have Auto Roulette game and games with RNG components planned in for later in the year. As we hit the ground running into year two, we can't wait to reveal what's to come – stay tuned!