By
Lewis
- 29 June 2020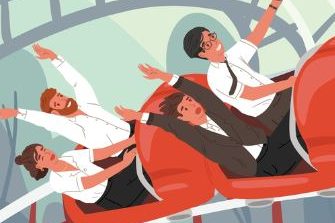 For the past few years, online poker has been making a comeback to the online environment as a key revenue driver for operators. In the wake of land-based casino closures and the suspension of most live sporting events, the sector is now taking centre stage with a sudden spike in popularity.
We ask experts Martin Stålros, Relax Gaming COO, and Dmitry Starostenkov, CEO of EvenBet, how online poker can sustain and build on the current level of engagement when the industry returns to normality.
Online poker has been on a rollercoaster ride in recent years, what factors had contributed to its decline and what has been done to try and rebuild popularity?
Dmitry Strarostenkov, EvenBet: "Making the online poker experience as appealing as possible to the modern-day player has been crucial in the vertical's resurgence in recent times. Many users were driven away by the influx of professional players that entered the online space, particularly the so-called sharks that pounced on newcomers with their superior knowledge of the game. For years, the vertical struggled to attract new players, but that's changing now.
Introducing new game formats and simplifying the user experience have unquestionably been significant factors in making poker a viable option for bother operators and players alike. The surge of interest in Asia for online and mobile poker really demonstrates how the vertical is becoming a major force once again. We're also seeing a rise in players across Latin America, which has the potential to become a real gold mine for operators once more territories embrace online regulation.
Martin Stålros, Relax Gaming: There are many factors that contributed to poker's previous decline, but two had the most impact: the unequal circumstances in benefit for the professional player versus the hobby player; and the vertical's slowness to adapt to the mobile revolution.
Around five to 10 years ago poker was very much targeted at experienced players, shutting out a large segment of the market in deterring casual audiences which have now proven to be a foundation for the vertical's rebound. Most companies have now revamped their thinking and are, at least to some extent, wary about their poker ecology.
While the industry has made significant gains in broadening the product's appeal, the hard work put in to create a fairer experience for all is not yet over and should be top of mind for both operators and suppliers in this space.
The second reason for poker's decline is also a reason for its recent revival. Over the last few years delivering products for the mobile player has been front and centre of development strategies and has fuelled the vertical's upward trajectory.
At Relax, adopting a mobile-centric focus and creating a level playing field for all audiences has provided the blueprint of our poker product, which we designed and built in collaboration with our partners at Kindred.
And this strategy has proven to succeed time and again. By expanding poker's appeal to more casual players and making it more accessible to play across devices, we have managed to achieve continuous growth since going live six years ago.
What are people rediscovering about online poker now and can interest be sustained?
MS: Poker is a great game and I believe that the pandemic has re-ignited an existing interest amongst certain players that will be sustained even when we gradually return to normality. Many of the customers we are seeing migrate to online poker have had a likeability towards the game since the original boom and will hopefully be positively surprised by how the industry has advanced.
There is now a plethora of games that are fun, exciting and fair to play from your mobile, which probably wasn't the case five years ago. I expect new formats such as our HexaPro format, which is fast paced, fun, and mobile friendly, will bring back players which have been dormant for years in the long term.
With that said, we have to be realistic. When the pandemic restrictions begin to ease across the world, online poker will see a lot more competition for players' entertainment and time, so it's natural that the current spike won't last. Hopefully, however, among the current uptake will be a customer segment that have a rejuvenated love for the game through which we can build the foundation for the second coming of online poker.
And since it's a game of liquidity, if player volumes reach a new norm that is significantly higher than the average pre-pandemic, there will be a huge positive impact on the future growth of the vertical.
DS: One of the main reasons online poker has become so popular during the COVID-19 outbreak is due to the social element of the gameplay. With sports betting severely disrupted and many people looking for alternative forms of entertainment, online poker provides the perfect platform for friends to gather together and play one of the world's most well-known forms of gambling.
Social distancing has been tough for everyone, and very much like online quizzes and house parties through video chat, the online poker lobby has provided a window of opportunity to keep in touch with friends and family.
While poker engagement has skyrocketed in recent months, we of course have to be realistic and expect numbers to fall slightly when normality returns. However, it's safe to say the future of poker is healthy. For both new and existing players, they're becoming more and more familiar with the experience, which is likely to bode well for the future. Retaining these users will be the next challenge, but we're optimistic this period of activity will have convinced many that online poker is a fun and exciting activity beyond lockdown.
Do poker platforms have capacity to support poker at scale if player volumes continue to rocket?
DS: Absolutely, building a strong customer base is vital to prolonging the future of online poker and platforms must be scalable to meet the demand. We have over 4.8million users playing on our servers across the globe and as we anticipate that figure to rise over the coming months, the robustness and stability of our platform will be tested.
That's why we continue to invest in our offering to ensure that we can grow alongside our operator partners. We've launched more than 100 poker rooms and have 32 different poker game types available.
MS: The increased traffic was impossible to foresee and plan for, meaning that many systems and servers that have been pressure tested over the last couple of weeks have seen some performance issues here and there. We have monitored our systems extremely closely during this time and have made several performance improvements to ensure we can handle the load. I'm sure other companies have done the same and are ready for more players if they come.
Can lessons learned from the vertical's revival be applied to other content streams?
MS: There for sure can be some overlap in initiatives or features in poker that can work for other products, as well as the opposite. Since we operate a multi-product business, we always take learnings from other verticals to ensure we maximise the entertainment value towards the players, so these types of initiatives are an ongoing process for us.
Adopting a mobile-first strategy and diversifying our offering from the market status quo are prime examples and have contributed the significant success of our poker product.
DS: If there's one lesson to be learned, it's remembering to keep revisiting your product offering and looking at ways of evolving the user experience to keep players engaged. Trends and behaviour change over time, and it's important to adapt along the way.
Poker has faced up to its issues and is now back on the rise to offer players something different than previously. One such example is the availability of casino games within a live poker room as a side bar option.
We've invested in this product innovation for our own poker platform, which enables players to play slots during the quieter periods of a poker game without leaving the table. It's initiatives like this that reduce the likelihood of churn while also making the experience more appealing to the Generation Z demographic that enjoy short-form content.