By
James
- 17 October 2022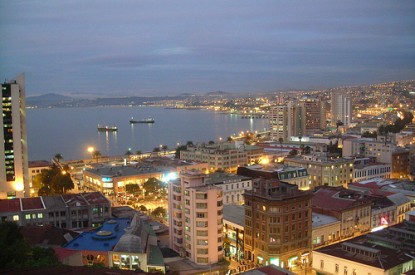 Paraguayan deputy Celeste Amarilla has taken aim at the National Gambling Commission (Conajzar) for its failure to provide sufficient resources for the health sector and those facing economic hardship.
The lawmaker highlighted the lack of resources available to the Directorate of Charity and Social Assistance (DIBEN), and the National Fund of Collective Resources for Health (FONARESS). Both entities receive resources from the gambling board (Conajzar).
Alluding to alleged acts of corruption and scandal that has plagued the board for years in her appearance before the plenary session of the Paraguayan Chamber of Deputies the legislator claimed that DIBEN does not have enough medicines, supplies or money.
Amarilla criticised the company Technologies Development of Paraguay SA (TDP) as well which has the licence to run quiniela games for refusing to show its records and not declaring USD 20 million. In addition, she highlighted the trial against José Ortiz Báez, former president of Conajzar, and against the vice president of TDP, Álvaro Wasmosy, amongst others, for alleged acts of corruption.
"All of these are awaiting oral trial for an approximate sum of US$20 million, approximate and presumed, because the TDP refused to show its records and it had to be calculated in statistics and it was estimated, surely in their favour at US$ 20million in unclaimed prizes that have not been withdrawn, which is why we have DIBEN and FONARESS empty (of resources) . . ." Amarilla said.
In January a judge stated that all of the members of Conajzar faced charges of fraud. Judge Humberto Otazú confirmed that charges had been brought against José Ortiz member of the Ministry of Finance and President of the Gaming Board, Carmen Alonso Head and Social Assistance (DIBEN) as well as a number of other high ranking government officials.
The officials have been accused of breach of trust and the usurpation of public functions. In January prosecutor María Estefanía González stated that many irregularities had been discovered regarding both the licensing process for slot machines, reduced fees and the licensing of quiniela games.
In the complaint, the prosecutor drew attention to the 50 per cent reduction in the fee for gambling companies, which had led to losses for DIBEN. In addition, she highlighted the fact that slot machines had been legalised in places where they were not allowed.
In March 2020 Conajzar extended the license of TDP to run quiniela games until December 2020 even though its five year license had come to an end. Questions were raised over TDP'S compliance with the payment of taxes, royalties and fees. TDP is owned by the son of the former President Juan Carlos Wasmosy. In September 2020 the Senate approved an investigation into Conajzar's licensing of quiniela. In its presentation the prosecution argued that Conajzar awarded the quiniela license to TDP despite the fact that it was in arrears of taxes at the end of 2019.
In addition the prosecutor's office argued that Conajzar's contract with local gaming company iCrop to permit slot machines outside of casinos and slot parlours was illegal as it broke Paraguay's gaming laws of 1997.