By
James
- 6 September 2022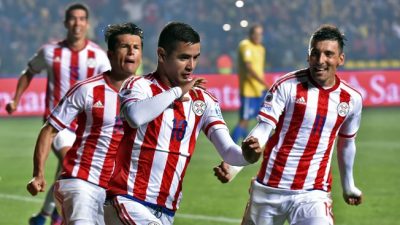 The National Gaming Commission (Conajzar) has opened the call for Public Tender No. 01/2022, which will grant a license for sports betting.
In a statement Conajzar announced that the tender will take place from September 13 to September 19, 2022. Potential operators will need to pay a fee of 60,000,000 guaraníes in order to take part in the bidding process which is non refundable. Only one operator will be granted a licence.
The formal opening of bids will take place at the Conajzar Offices on October 31.
Sports betting is permitted under Paraguay's gaming laws which date back to 1997. Sports betting used to be limited to a single location attached to a racetrack. The expansion began in 2015 after CONAJZAR announced that a sport betting tender would be launched in the near future as the board began to look at opening up the market. Since then sports betting in Paraguay has proven extremely controversial.
Local company Daruma Sam was granted the exclusive right to offer sports betting ahead of the last FIFA World Cup for five years. Under the terms of the contract Daruma Sam had the obligation to open as many as 200 sports betting shops throughout Paraguay. In February 2018, the Comptroller General of the Republic of Paraguay (CGR) recommended that the bidding process for sports betting be declared void.
Three complaints were put forward alleging that the bidding process had been prepared with the intention of favouring one of the participants over the others. Accusations alleged that the tender had been stacked in favour of Daruma Sam SA which has ties to local government officials as well as members of the gaming board itself, according to local news sources. The CGR had also argued that the tender was monopolistic in design and was therefore incompatible with the constitution.