By
Phil
- 16 August 2021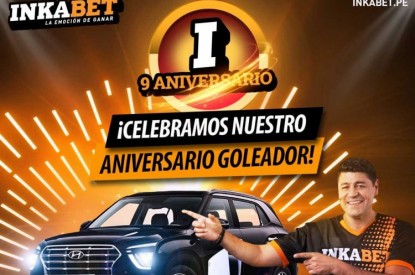 SW Nordic Limited, a subsidiary of Betsson, has signed an agreement to acquire Inkabet's B2C online gambling business for US$25m.
Betsson will pay up to US$4m depending on the performance of Inkabet in reaching the agreed revenue and EBIT targets during the six months following the closing, together with a deferred payment of US$5m (out of which US$3m is payable on 31 December 2022 and US$2m is payable on December 31 2023 if no claims have arisen).
Inkabet was launched in 2012. Its revenue over the last 12 months as of June 2021 was US$25.2m and operating income (EBIT) US$8.8m. The revenue growth was +146 per cent when compared to the preceding 12 month period.
"Through this transaction, Betsson continues to build market share in the LatAm region, following the previous acquisitions of JDP Tech Ltd, Suaposta and Colbet. This strengthens our position in a strategically important region where we have performed well and have big ambitions for the future", Pontus Lindwall, CEO of Betsson AB said.
Completion of the transaction is expected to occur in 30 days from signing. Certain restructuring activities are also a condition for closing. There are around 30 sports betting outlets in Peru. The majority offer both online and retail sports betting. Most are foreign companies. For now sports betting shops are permitted via municipal license and there is no specific authority that regulates them. The private sector has the right to enter the market as long as the company adheres to Peru's civil code and the terms of their license as granted to them by the municipal government.