By
James
- 3 July 2023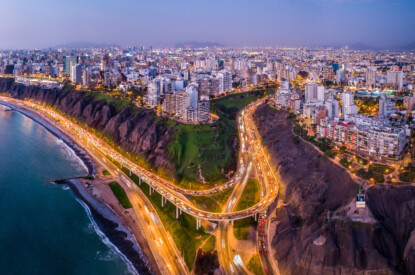 Law No. 31806, which modifies Law No. 31557 on online gaming and sports betting, has been enacted in the Official Gazette of Peru, after obtaining the signature President Dina Boluarte. The bill will enter into force within the next 120 days.
The new law which regulates the online games and sports betting ratifies that the Ministry of Foreign Trade and Tourism (Mincetur) will be the administrative authority at the national level.  According to the bill only those sporting events that are part of national or international sports associations, federations or leagues can be bet on. Only licensed operators will be able to advertise or sponsor clubs.
Among other parts of the bill modified by the new rules, is the obligation that platforms for online games and bets must be carried out using the domain with the extension ".bet.pe", ".bet", ".com" , ".pe" or ".com.pe" obtained from a public or private entity or body responsible for granting the domains provided they have the corresponding authorizations granted by Mincetur.
Law 31557 was signed by then President of Peru Pedro Castillo last year putting the newly regulated industry under the Ministry of Foreign Trade and Tourism (Mincetur).  Law 31557 in its previous form had come under criticism as it only would have applied to those operators with a physical presence in Peru. This meant that locally based operators would be at an unfair advantage once the online gambling bill went into effect.
Extensive work on the bill was carried out in the Economic Commission of the Peruvian Parliament after Congresswoman Lady Camones called for improvements. Locally based sportsbetting organisation theAsociación Peruana de Apuestas Deportivas (APADELA) had come out in support of modifications to Peru's online gambling bill as well. In March Congresswoman Camones affirmed that Law 31557 would have left out offshore betting companies which she said made up as much as 70 per cent of the total number of operators.
The modifications also clarify certain terms of the bill, sets certain set limits on the space between gambling establishments, schools and religious centres and expands the scope of taxes. In addition the new bill puts in place anti money laundering and stricter player protection measures. Crucially the new version of the bill will ensure that online operators without a physical presence in Peru will also be subject to taxes.
Meanwhile Article 243-C of the new bill imposes prison sentences on those found to be operating online casino games or sports betting without proper authorisation from one to four years in jail.