By
James
- 15 August 2022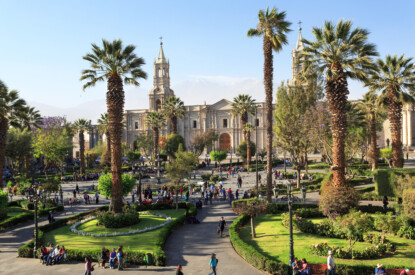 The President of Peru Pedro Castillo has enacted online gambling regulation. The President signed the bill on Friday (12 August) putting the newly regulated industry under the Ministry of Foreign Trade and Tourism (MINCETUR).
"The Executive and Congress have established a regulatory framework so that these operations are controlled in an integral manner, paying taxes, such as in countries such as Colombia, Mexico, Argentina and a large part of the United States and Europe," said the president after the enactment of the new regulations in The Government Palace – the seat of the executive branch of the Peruvian Government.
"For the first time, Peru is creating a special tax on internet gaming and sports betting of 12 per cent, which will generate an annual collection for the State of S/ 156 million," Castillo said. "This is a law that will benefit the country, because on the one hand it will allow the State to have more resources to meet its obligations in economic and social matters, which will result in better living conditions, and on the other because it represents an important step in the formalization of activities that until today operated without any type of control."
The ceremony was also attended by the Minister of Education, Rosendo Serna; the Minister of Health, Jorge López; the Minister for Women, Diana Miloslavich; and the Minister of Foreign Trade and Tourism, Roberto Sánchez.
In July the Peruvian Congress passed the new gambling bill with 91 votes in favour, none against, and seven abstentions. The bill allows for both sportsbetting and online casino games.
Peru was the first jurisdiction to allow for online sports betting in Latin America granting Betsson Peru a license top operate as far back as 2008. There has been growing impetus to place more federal control over the industry. Locally based sportsbetting operators such as Betsson, Te Apuesto and Inkabet have created an organisation called the Asociación Peruana de Apuestas Deportivas APADELA which has been lobbying for a code of ethics, stricter rules against money laundering, self-exclusion programmes and more measures aimed to protect the integrity of sports.