By
Lewis
- 5 March 2019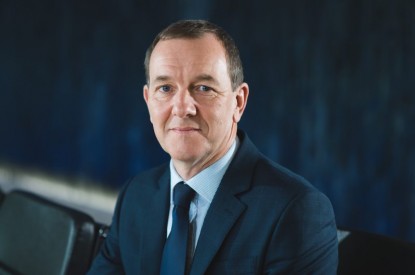 The UK is now one month away from its FOBT stake reduction deadline, which will see stakes reduced from £100 to £2 on April 1st. At the ICE London show at ExCeL, G3 interviewed SG Gaming UK CEO, Phil Horne, about the problems and solutions facing licensed betting offices in the UK and the wider gaming sector as a whole
G3: The stakes for FOBTs fall on April 1st to £2, does this make the current roulette offer unviable going-forward?
Phil Horne: If you consider the maths behind roulette, the 2.7 per cent margin on a maximum £2 stake with a 20 second interval, I'd say that the appeal of the product for both operators and players is vastly diminished. From April 1st we will still offer a roulette product, but recognise that the longevity and life-span of this content has been greatly reduced, not only from an operator perceptive, but also in regards to the customer experience. The customer's ability to play roulette in an LBO won't match the experience they can find in a casino environment.
Whilst we will still offer roulette games from April 1st, the expectation is that this content will fade over a short space of time, which is why we have concentrated all our efforts in the direction of slot content. Again, whilst the terminology of the government's decision is around B2 stakes being reduced from £100 to £2, in practice all LBOs will be operating a B3 product going forward — which shifts the entire market towards slots.
G3: What is SG Gaming UK showing at ICE London that will help operators to negate the impact of the regulatory change?
PH: SG Gaming UK's focus for April, and the product shown on the booth at ICE, sees 12 new slot games launched. The games are comprised of several new themes, but the majority are existing themes presented in a different format. We recognise that one of the key objectives to maximising both the player experience and commercial opportunities, is a continuous supply of great content. To enable this, SG Gaming UK will release regular new content every month in addition to creating a brand new menu system that has been enhanced to accommodate the 150+ games currently available on our platform. We have sought to find a solution to the challenge of presenting to the player over 150 pieces of content in a way that allows them to find and locate their favourite games in a quick, easy and intuitive manner.
G3: Could you describe this new menu system and the impact it will have on the player experience?
PH: Going live in April is a new menu concept that plays to the strengths of well-known and established media content providers, such as Netflix, BBC iPlayer and Spotify. On the booth at ICE we showed the first iteration of a new menu system that will be familiar to users of those platforms. Utilising this new menu system, SG Gaming UK is curating content, creating genres and favourites, and developing a navigation system through which players can search for specific games by title or category.
Feedback has been immediately positive, showing that players have responded intuitively to the menu, finding it easier than ever before to locate their favourite content and, importantly, enjoy additional titles too. We will be continuing to develop the menu beyond roll-out in April, adding functionality to be able to offer truly personalised menus by the end of the year. This would allow players to create their own menus specific to their player account and made available whenever they visit a location. The menu, set to be launched in April with 150+ games, will create the building blocks for a modular menu structure that we will continue to enhance throughout 2019.
G3: How is SG Gaming UK meeting the challenge of creating new content and technology to continue to drive forward the UK gaming industry in light of these changes?
PH: We work very closely with Scientific Games in the US to ensure that we keep abreast of any emerging technologies being developed by our parent company. In May 2018, Scientific Games appointed Tim Bucher as Chief Product Officer across all business divisions. His focus is on developing an enterprise-wide product strategy, defining R&D roadmaps and driving innovation. He visited our offices ahead of the ICE show to learn about the business in the UK and understand the arcade, bingo and betting shop sectors. Tim is an essential link for SG Gaming UK to all the emerging technologies Scientific Games is working upon in America, such as robotics, artificial intelligence, facial recognition. We are working with Tim to contextualise and adapt that technology for the UK market.
Each of the technology solutions I've mentioned have twin objectives. Facial recognition, for example, obviously has a commercial value. One iteration might be that instead of swiping a loyalty card, the new menu system recognises the player's face and adapts to display a personalised selection without any physical interaction from the player. However, a second benefit would be a responsible gaming protection benefit, that is totally unobtrusive, but uses data and player behaviour to determine what would constitute excessive play and intervene to protect individuals from harm. The adoption of new technology must bring dual benefits to the operation side of the business and in regard to player protection too.
What lifeline is SG Gaming UK offering LBO operators, who are facing a massive change to their business, loss of income and potentially player base?
PH: We have worked very closely with operators such as Ladbrokes Coral, with whom we signed a seven year agreement in 2018, which was a fundamental commitment for both companies going forward. What the agreement allows us to do is send a very loud and clear message that in spite of the £2 maximum stake in the VLT environment, we were going to continue to invest in our product, game content and platform evolution in the UK market. As part of that agreement we introduced 7,000 new Equinox cabinets into the Ladbrokes Coral estate in 2018, and have supported all our operators by not taking our foot off the gas, but instead investing more in the sector. This might seem counter-intuitive in light of the regulatory changes, but our view is that in the medium-term there will be a bounce back for retail and that we need operators to clearly understand that we're here, supporting their business, both now and into the long-term.
In addition to the investment in product, games and platform, we are also working very closely with operators to help them prepare for this event on April 1, taking them through product demonstrations and training programmes for all their in-venue staff. We are ensuring that operators and staff are familiar with the new menus and new content – and can target their regular players to ensure they are comfortable with the changes.
G3: There are big unanswerable questions for the operators – what happens to the FOBT roulette player? Are they going to play slots? Will they migrate to over-the-counter football betting or horse-racing? Are they going to walk out the door and not play any more? Will they go online? Or visit the casino?
PH: Speaking to casinos, arcade and bingo operators, they are all wondering how they can attract an LBO player to their venues when their own product offering is identical to that in the LBOs. We are helping the bookmakers and providing support for April – while also helping the bingo and arcade operators who feel that they might be able to gain an edge in the market. I also think the venues themselves will play a big part. Each venue has uniquely different characteristics and the volume of venues differs significantly throughout the country. LBOs offer sports-betting options in additional to machine play, while arcades offer very player-centric gaming environments. Players will gravitate to whichever environment suits their needs and to the one in which they're most comfortable.
G3: Is the machine infrastructure going to take a massive hit due to these changes?
PH: I'd say that the optimistic view, looking back over the history of the gaming industry in the UK, shows that during times of regulatory change this industry responds through innovation. I believe that in the long-run there will be positives that come from the changes, though in the short-term there will be a period of adjustment. At SG Gaming UK, we recognise that self-service betting terminals (SSBTs) are a part of the business that is growing strongly, so we don't see this regulatory change having a pronounced impact on the machines sector as a whole. We also don't limit ourselves solely to the UK market, selling hardware to a number of European countries and into the US market. We see SG Gaming UK having an increasingly significant role to play both in the UK gaming business and within international markets and believe that the changes taking place in April will stimulate innovation and present opportunities for the business going-forward.