By
Lewis
- 13 July 2021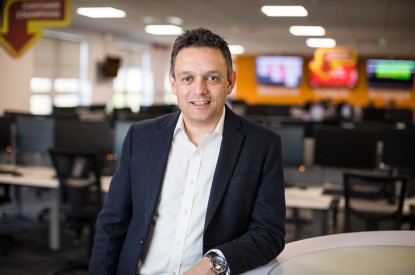 The Rank Group, including Grosvenor Casinos and Mecca Bingo, is to deploy real-time 'Hawkeye' system as part of Safer Gambling rollout within its customer support hub, including around-the-clock customer monitoring.
In June, Rank Group launched a new real-time safer gambling monitoring desk to be rolled out across the operator's Grosvenor Casinos and Mecca Bingo brands. Hawkeye (not to be confused with Hawk-Eye – the computer vision system used to track the trajectory of balls in sports), operates 24/7 to monitor digital customer online behaviours.
Fleshing out the details with G3, Liam Smith, Director of Customer Services at The Rank Group, expresses his genuine enthusiasm for the safer gambling initiatives implemented by his company and the industry at large.
What is the Hawkeye system?
Fundamentally, Hawkeye is a real-time safer gambling desk that operates 24/7 to monitor digital customer online behaviours, in particular players whose patterns of play behaviour change rapidly, and those customers who are in at-risk groups, such as younger customers and those who are returning from a period of self-exclusion.
We have an array of safer gambling controls, thresholds and triggers which seek to operate as a mesh to protect as many customers as possible from falling through the system and experiencing gambling related harm.
However, rapid changes in player behaviour is something that we have recognised as requiring increased focus, and Hawkeye is Rank's latest initiative to add that additional layer to our player protection measures.
Hawkeye was inspired by trading desks which look to flag up changes and developments as near to real- time as is possible. The more quickly we can capture what is happening in terms of behaviour change, the better our chances of intervening, where necessary, to ensure players are playing with us responsibly.
Why implement Hawkeye now?
Rolling out a system like Hawkeye requires a considerable amount of resource in terms of tech design, testing, refining and training. Our work on this project has been in train for a long time, but we're now in a place where we can bring it into play.
How significant an issue is high-velocity play?
The Gambling Commission has called out high- velocity play as an area of concern, but we've been looking to refine the ways in which we can identify and support customers whose player patterns change for a considerable period of time. Hawkeye is the latest initiative in that process.
Markers of harm are often inter-related, and our approach is to find player protection measures which capture as many of these as possible. There's no doubt that identifying where and when a customer's behaviour changes rapidly is something that the industry needs to tackle, and Hawkeye is very much designed to address this issue.
How is developing AI helping identify and alleviate problem gambling?
AI is an increasingly important component of our customer models which form another part of our safer gambling player protection measures. AI, in effect, powers the data models which look to identify customers who either have a propensity to experience harm or who may already be starting to show markers of harm. The models give us the data we require to interact appropriately with customers.
Casting an eye across safer gambling initiatives across the industry – is self-denial part of the problem? Is enough being done?
There will always be more that the industry can do in order to hone player protection measures. In no way does that equate to self-denial. There is more of a focus on delivering the right levels of player protection than ever before and that is evidenced in some fantastic work that is happening throughout the industry.
As technology and customer expectations evolve and mature, our safer gambling initiatives need not only to keep pace, but also need to get ahead of issues as they evolve. I am genuinely enthused by the efforts that we are going to, in order to embed this in every part of our business and I think that's replicated extensively elsewhere in our industry.
What are Rank's plans for building on its existing initiatives?
Through our Transformation programme at Rank, we have a set of initiatives and workstreams for improving and developing our safer gambling efforts across all parts of the business. We have significantly bolstered our team in terms of safer gambling and are relentlessly focused on getting the correct balance between player protection and allowing customers to responsibly enjoy their betting and gaming experience with our brands.
We are honing our affordability framework to assess digital customer affordability at different stages of the customer journey, from registration through to deposit and withdrawal, and are also working on a similar affordability framework for our Venues business.
We know how important it is to get right and believe that if we at Rank can continue to be in the vanguard of player protection measures, we can look forward to offering our customers a fantastic and safe experience with us, which is our ultimate purpose.